CEO Robert Klein also spoke about his predictions for the future of football content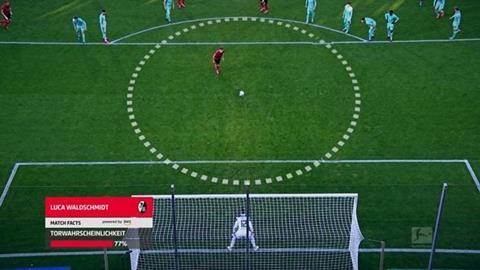 Bundesliga International CEO Robert Klein has given an insight into the league's content strategy.
Speaking at GlobalData's The Future Development of an Established Sports League webinar, Klein spoke of how the Bundesliga is willing to take chances to attract younger viewers.
"What makes good content is stuff that is engaging, and where it's not just someone sitting at the end of the screen and not wanting to communicate further," Klein explained.
"You can't just say I'm doing a viral piece, you need a bit of magic. You need to test and you need to try, and not be afraid. For generation alpha, the young guns, which is just around the corner, we will communicate on different platforms and content types," he continued.
According to Klein, content to these cohorts needs to be "very short, to the point, because otherwise you're not going to get their attention. even compared to a 25-year-old," and using figures they know and trust can be vital: "We've done work with influencers over the last 18 months, and we've really got into it and done some hilarious pieces with them.
"We have influencers around the world, engaging on match days and bringing in things that are totally non-football about their culture. Sometimes it works, sometimes it doesn't and then we go back to the drawing table."
Meanwhile, Klein also believes in working with local broadcasters closely, rather than selling rights for a whole region. He said: "We had a very big contract with FOX which covered 80 territories and we changed that. If you take South East Asia, where we had one partner at that time, we now work with 22 different broadcasters. It's a lot more work, but we're working with broadcasters in each territory. The advantage of that is that we sit down and see what we to be successful with each."
As examples, he mentioned, "to be successful in Japan we have a lot of Japanese players and focus on that as well as the big matches and stars," and, "in India cricket is totally dominating so we've actually had some interesting projects to try and crossover."
Going forward, Klein sees greater customisation of content as the future, which the Bundesliga has already looked at with its alternate streams, such as the Star Cam and Tactical Feed views of matches. It has also worked with Amazon Web Services to introduce new statistics and graphics to its broadcasts.
He predicted: "The digital age is here. There are OTTs that are really growing and getting a foothold and getting significant rights. Pay TV is still here and very much part of the mix and they're not going anywhere, but the digital age, and not just OTT, but also new products that are coming forward."
He added: "The way we are going is mobile, which is about being able to customise your viewing experience."