The broadcaster will Enduro Sports Organisation's mountain biking series to its 'Home of Cycling' offering.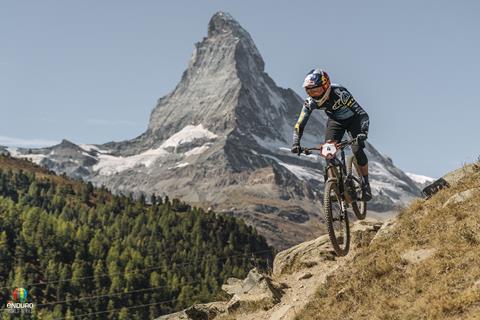 Discovery has invested in Enduro Sports Organisation, the owner and operator of UCI recognised mountain biking and electric mountain biking series Enduro World Series (EWS) and EWS-E.
Discovery's cycling media company, Play Sports Group, will lead expansion of Enduro's series through new live and on-demand content, as well as commercial and event initiatives. It will add to Play Sports and Eurosport's 'Home of Cycling' offering, and look to expand through outlets such as the Global Cycling Network with Discovery's production and platform expertise.
Andrew Georgiou, president, Eurosport and global sports rights & sports marketing services, said: "Discovery and its leading sports media brands have long been the Home of Cycling. Our investment in EWS fits nicely with that positioning and adds to our growing events business.
"EWS will be able to tap into Discovery's global network and 360° offer that can help grow a sport both commercially and in terms of audience. We're looking forward to bringing our commercial expertise, technology and distribution networks to scale the EWS product further."
Managing director at Enduro Sports Organisation, Chris Ball, added: "Together, and with the full backing of Discovery, we will build a platform to bring the athletes, teams, destinations, technology and drama to fans around the world using the very latest of innovations in broadcast. It's been an incredible journey to this point and I thank the riders, fans, teams and partners for the support to this day - but this is just the beginning."
EWS boasts 20,000 racers, 30 pro teams and 80 races in 25 countries, and joins more than 200 professional events across road, track, BMX, cyclocross, mountain bike, as well as all cycling disciplines the Olympic Games in Discovery and Play Sports' cycling portfolio.