Eurosport, discovery+'s sports offering, super-fan platforms, and more are included.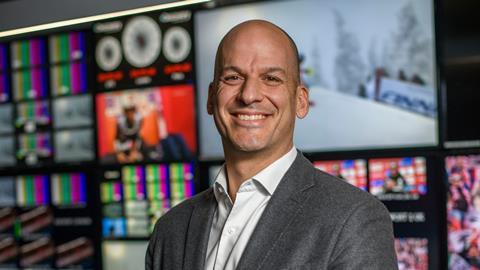 Discovery has revealed its Discovery Sports brand, which represents the sports brands, channels and platforms in its offering.
Reaching 130 million people-a-month, it includes Eurosport, Global Cycling Network (GCN), Global Mountain Bike Network (GMBN), Golf Digest and GOLFTV powered by PGA TOUR, as well sport on discovery+ and Discovery's free-to-air networks. It also has its events management and promotion arm, Eurosport Events.
Discovery Sports aims to cover linear through Eurosport's offering in over 75 markets and its free to air channels, super-fan platforms such as GCN, GMBN, and others, and a growing streaming platform in discovery+. Eurosport Events then hopes to make the brand a 360° offering.
Andrew Georgiou, who already oversees Eurosport and Discovery's global sports rights and marketing solutions, as well as Play Sports Group - which includes GCN - and Eurosport Events, will add GOLFTV and Golf Digest to his portfolio and become president of sports.
Georgiou said: "When taken together, Discovery's portfolio of sports brands, channels and platforms is unrivalled for its ability to engage audiences however the viewer chooses to watch. From the scale of Discovery's free-to-air networks, to the breadth of sports offering through Eurosport and the depth of super-fan engagement from GOLFTV, Golf Digest and GCN, taken together Discovery Sport serves passionate fans everywhere and brings limitless opportunities for our brand and rights-holder partners."
CEO of Discovery International, Jean-Briac Perrette, added: "We have an unparalleled multi-platform offering for rights holders and marketers that uniquely provides the broad reach of television with the targeting and interactive capabilities of digital. With two Olympic Games in quick succession and Eurosport's live content now rolling out onto discovery+ in many international markets, there has never been a greater opportunity to leverage the scale and expertise of our sports offer."