Expect a lot of documentaries, and content aimed at bringing in viewers from other areas of the Discovery audience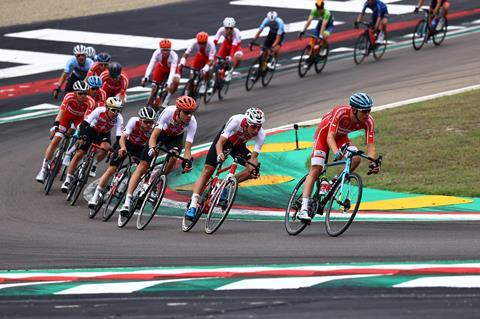 Eurosport president Andrew Georgiou and global production and content head Scott Young have revealed Discovery+'s strategy for creating original sport content, while speaking at the Broadcast Sport Virtual Breakfast Club.
Talking on the subject last week, Georgiou pointed to documentary content as important for the platform - especially when it is able to appeal to both sport and non-sport audiences at the same time.
One recent documentary acquired for the platform is The End Of The Storm, covering Liverpool FC's 2019/20 Premier League title victory.
It has already been revealed that Discovery+ will have sports rights that are exclusive of Eurosport.
Georgiou told Breakfast Club attendees: "All [Eurosport content] will be available on Discovery+, but our ambition is to do a lot more with that content now. Invest both in incremental sports rights, so sports rghts that wouldn't otherwise sit on Eurosport will soon be available only on Discovery+, and also quite exciting for us is to do more and different kinds of content that we would otherwise do on Eurosport.
"The non-live content, the original content, the documentaries, the behind-the-scenes, the in-depth, the personalities, the politics, the money, the sponsorships. The things that go around sport that make sport really interesting for everyone. Discovery+ gives us an opportunity to do more with what we've got because we've got a much broader audience on a platform than just what we have on Eurosport - which is 230 million homes of hardcore sports fans."
Young said: "Evergreen content that comes from our live rights, these are all great stories that traditionally fall out at the start and finish of an event. Discovery+ allows us a platform where we can start working with the teams and the individuals and the federations on how we explore the stories. Sport is such an engaging form of entertainment, but it is entertainment, and it fits alongside our other entertainment on Discovery+ as a great supporting mechanism as to why you would want to join.
Georgiou continued: "What we can do now is create content for those groups that sit just outside or on the fringe of that hardscore sport audience and start to bring them back in. For example, the Australian Open say to us that food is a really important part of what they've got there at the Aussie Open, and we've got one of the biggest food networks on the planet.
"How do we create food content now that we can start to share with people who might not be sport fans at their core, but you start to pull those cohorts of users together. You can get really creative about the stuff you can do that's not just about the live."
He added: "I think that makes us unique. The other thing that's makes us unique is that going from broad linear distribution to digital-only distribution as a rights holder is a really tough decision. The audience change from a broad platform even to an Amazon Prime is significant. So, the benefit that we bring is that we can help rights holders manage that transition.
"We can window some content on our linear platforms, but still create exclusivity, and interest, and better content for our digital platforms that helps that audience to understand that what they use to enjoy here [linear] is starting to move over here [OTT], without just going cold turkey."