It will complement Goal's women's coverage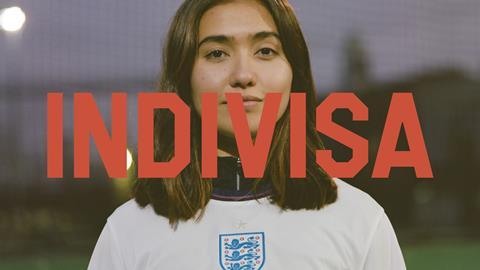 Footballco has launched Indivisa, a women's football brand aimed at all levels of the game.
Complementing fellow Footballco brand Goal's women's football coverage, Indivisa, which is Latin for common and indivisable, will include lifestyle and community content alongside news, game coverage and premium storytelling. It also aims to be a platform for female creators, being led by an all-female group in the company.
Indivisa is currently publishing through Instagram, and will expand to Twitter and TikTok in the next few months. It will have platform-specific content for each outlet, and may also expand from its current English language output.
Morgan Brennan, Indivisa lead, creative at footballco, and manager of London amateur team Victoria Park Vixens, said: "It is important that Indivisa represents the diverse ways that fans engage with women's football and to not simply mirror coverage found elsewhere.
"It also needs to be recognised that while coverage of the women's game has improved, on average only three per cent of sports content found in national UK media outlets is on women's sport and women's football makes up only a fraction of that.
"Not only does Indivisa address this, but it will cover areas of the game that exist outside of big Champions League and Women's Super League matches and represent women's football as a lifestyle as well as a sport."
She added on its visual approach: "It was paramount that Indivisa has a distinct brand identity. For this, we worked with designer Lily Scowen to create a visual style that better resembles broader lifestyle publications than football-first titles."
Mark Patterson, content director for Footballco, added: "We believe that Indivisa will play a crucial role in Footballco's coverage of the women's game at a time when interest has never been higher.
As a company, we're fully focused on this year's Women's Euros and looking ahead to next year's Women's World Cup, as well as driving forward with increased coverage of women's football across all of our channels.
"On Goal, last year we published on average four stories on women's football every day and saw the percentage of women's football content increase by 38 per cent from 2021. We are committed to increasing this by 50 per cent year-on-year by the end of 2022."