The Lancashire and Nottinghamshire County Football Associations will use Joymo's live streaming platform.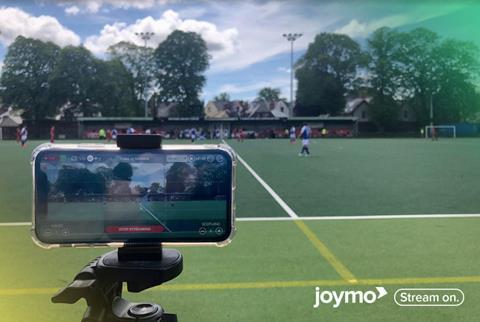 Joymo has agreed streaming deals with the Lancashire and Nottinghamshire County Football Associations.
The agreements will begin in August, and sees the FAs recording their games and using the Joymo Share app to stream directly to fans via the Joymo Arena streaming portal. All 19 of the Lancashire FA's County Cup competitions across senior and junior men's and women's football will feature, while the Nottinghamshire FA's four senior trophies will also stream live during the 2021/22 season.
Joymo launched in the UK and Ireland in the past year, and has already seen similar deals agreed with the Welsh Sports Association and the Sport and Recreation Alliance - which includes the FA and RFU.
Its live streaming platform aims to be functional for all levels of sport through a dedicated recording app (JoymoShare), an over-the-top streaming platform (JoymoArena) and a 4K HD automatic action-tracking camera. It also allows associations to sell pay-per-view access to supporters per game, competition or event, or offer a longer-term 'season ticket' - with revenues gong back to the content creators.
Mike Emery, CEO of Joymo, said: "We are delighted to welcome Nottinghamshire and Lancashire FAs to the Joymo platform in what is another significant partnership for our business and one that will resonate across the grassroots football community.
"These County FAs have shown a real commitment to their clubs and supporters by broadcasting their biggest competitions and making them available for all - we are thrilled to be powering their content. Additionally, we know that The FA, and it's County FA's, put the utmost importance on safeguarding all football participants, so this partnership is fantastic validation for the strength and security of the Joymo platform."