In a UK first, the Lawn Tennis Association will broadcast the Billie Jean King Cup live on the social media platform.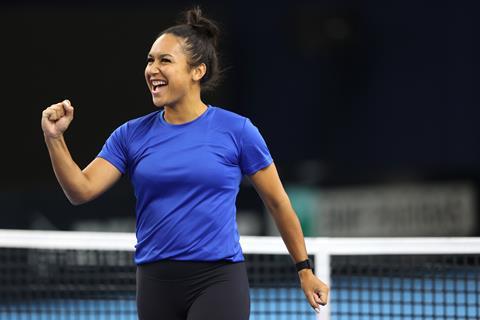 The Lawn Tennis Association (LTA) will broadcast the Billie Jean King Cup live on TikTok on 16-17 April.
It is the first time that a UK sporting event has been broadcast live on the platform, and hopes to partly make up for fans not being able to attend the event.
Coverage starts at 2pm on Friday, with Great Britain facing Mexico in a play-off tie for a place in the qualifiers for the 2022 Billie Jean King Cup Finals at the National Tennis Centre, in Roehampton, London. Heather Watson will be leading the British team,
The official LTA TikTok channel will broadcast the matches to its 12.6 thousand followers, hoping to pick up on the popularity of tennis on the platform. #tennis video content has over 3.2 billion views on TikTok, and several players have thousands of followers on the platform.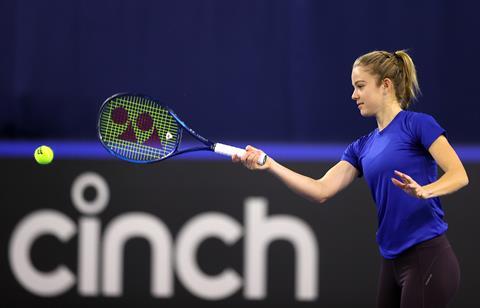 Adam Hewlett, head of brand marketing at the LTA, said: "This year's Billie Jean King Cup – the world cup of women's tennis – will be like no other. With no supporters cheering from the stands, we are bringing the courtside experience to everyone at home! Welcoming fans both new and old to join us for two days of world-class tennis across the LTA's TikTok channel.
"With more and more live events moving to social media platforms, we have a huge opportunity to lead the industry in producing the UK's first live sports coverage on TikTok. Our channel will be the home of all the event build-up, best moments, behind the scenes footage and live match action from this weekend's tie – showcasing the stars of women's tennis.
"This is only the start of our journey working with TikTok. Play Your Way is about inspiring a new wave of players – of all ages and backgrounds – to pick up a racket and we are always looking for innovative ways to bring people closer to our professional and grassroots games. Our partnership with TikTok will play a vital role in opening tennis up and getting more people to give tennis a go."