Accountants Mercer & Hole warns that the European Super League could lead to clubs negotiating their own TV deals.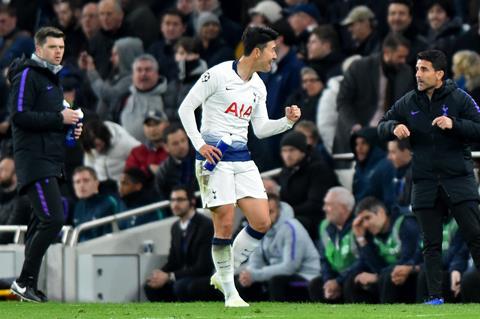 Accountants Mercer & Hole has warned that plans for a European Super League could break the current solidarity in Premier League TV rights.
Manchester United, Arsenal, Tottenham, Chelsea, Manchester City, and Liverpool are the Premier League sides to have joined Real Madrid, Barcelona, Atletico Madrid, Juventus, Inter Milan, and AC Milan in revealing the plans for a new competition, that would aim to replace the Champions League.
Despite the current insistence that the teams would continue to compete in their domestic leagues, strong statements from UEFA and national organisations have put this in doubt.
Andy Turner, a partner at Mercer & Hole acting for several top flight clubs, explained why the organising bodies have come out so strongly against the idea: "The value of Premier League broadcast rights has fallen from its £5.1bn high in 2015 to £4.5bn in 2018 and is expected to fall further for the 2022-2025 seasons. Sky and BT have settled their differences and new entrants show little appetite for expensive live football. A European Super League would decimate the value of those rights further, effectively killing the Premier League as we know it.
"Clubs could be forced to negotiate broadcast rights individually, and that may ultimately be the driving motivation behind this move by the six clubs. There is a lot less money in the lower end of the Premier League, and those clubs would face serious financial challenges.
"Add to this potent mix the influx of private equity investors driven by short-term financial cycles. They would see a significant uplift in the value of their own investments but at what cost to UK football?
"Ultimately, the success of a European Super League rests with fans. Will they buy into this new league with what will be expensive subscriptions if its £10bn value is to be achieved? The success of the Premier League and a European Super League rests in their hands, and that is far from a stable foundation."
Currently, Sky Sports, BT Sport, and Amazon Prime video are the Premier League broadcasters, as well as the BBC during Covid lockdowns. None of the four have chosen to comment on the deal so far.
This could be even more of a case in leagues that already don't earn as much from broadcast deals - such as Serie A, which has recently signed a deal with DAZN that was a drop on its last rights agreement, and Ligue 1, which is still searching for a broadcaster to take over from next season.