Sky New Zealand has joined host broadcaster Eurosport.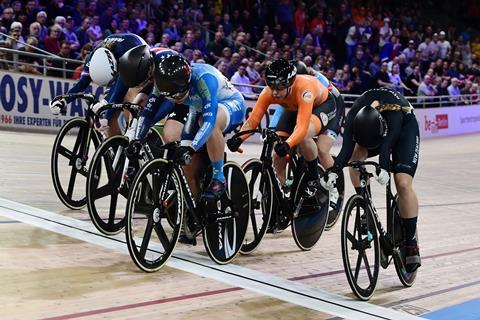 Sky New Zealand has become the first broadcast partner of the UCI Track Champions League.
It and its more than 900,000 subscribers join host broadcaster Eurosport, which will air the competition in Europe, Asia Pacific, Africa, and the Middle East. It will also be available on the GCN+ subscription platform.
Further broadcast partnerships are expected to be announced ahead of the inaugural event, which takes place in Palma, Mallorca on 6 November.
François Ribeiro, head of Eurosport Events, said: "Sky New Zealand is an important addition to what will soon be a long list of international broadcasters bringing the excitement of the UCI Track Champions League to fans around the world. New Zealand has a strong history in track cycling, so it's a key market for us as we look to expand the audience with this innovative new format. We're looking forward to announcing a series of international broadcasters set to join them as we draw closer to November."
Jonny Errington, Sky's chief commercial officer, added: "New Zealand performs well on the world stage in cycling, and our stars and the sport are supported by an enthusiastic fan base. In securing the UCI Track Cycling Champions League, Sky can help inspire thousands of Kiwis, by showcasing excellence in this fast-paced competition. We are delighted to offer the League to our viewers."
The UCI Track Champions League officially launched last month, and will feature 72 riders split 50/50 between men and women racing to earn points in a league format. Sprinters will race both the Sprint and Keirin while Endurance riders will race both the Elimination and Scratch.