Channel 4 is on the brink of awarding a £30m, three-year production contract for its Formula One coverage, following a frantic few weeks of movement in the sports rights market.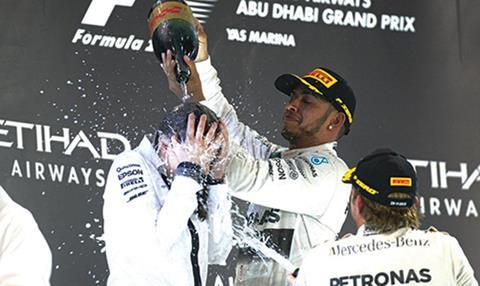 C4 has had to act swiftly to secure a production partner ahead of the first Grand Prix of the season on 20 March and has conducted a closed tendering process with two companies.
Broadcast understands that North One Television and Whisper Films, the indie co-founded by former F1 driver David Coulthard and Jake Humphrey, are in the running to produce coverage of 10 live races a season, as well as highlights.
North One has a strong track record in the sport, having produced ITV's Bafta-winning Grand Prix action between 1997 and 2008.
Whisper would be a more controversial selection, given its relative inexperience and the fact that it is part-owned by C4 though the Growth Fund scheme. The indie was founded in 2010 and its first notable sports rights contract win was NFL highlights for BBC2.
Both indies submitted pitches this week and a decision is expected imminently as C4 gears up to take over the coverage from the BBC, which had held free-to-air F1 rights since 2009.
"It's a genius move by C4. Races generally take place in dead airtime and this instantly generates premium male viewers," said one industry source.
While C4 narrowly beat ITV to take on the BBC's F1 rights, it did lose out to its PSB counterpart in the sprint for horse racing. ITV tied up a four-year deal for the Racecourse Media Group rights last week, meaning it will broadcast landmark meetings including the Grand National from 2017.
Broadcast understands that ITV will almost certainly look to make the coverage in-house and could soon begin the process of sounding Ross exits Wall to Wall to set up Objective's Panda out an experienced horse-racing producer to lead the production team. C4's coverage is currently made by IMG, with Carl Hicks executive producing.
Another priority for ITV will be securing a sponsor for the coverage. Ofcom broadcasting rules do not prevent a bookmaker from sponsoring racing, which could spark a hugely lucrative auction for ITV's airtime among betting firms. C4's coverage is sponsored by Dubai.
The Racecourse deal, reported to be worth £30m over four years, is also a boost for ITV's ambitions to grow its male audience and revitalise ITV4 after losing European football to BT Sport last year.
ITV will broadcast 94 meetings a year, 60 of which will be on ITV4. The main channel will get marquee events including the National and Cheltenham Festival.
Photo by: Getty