Exec Kieran Roberts reveals expansion plans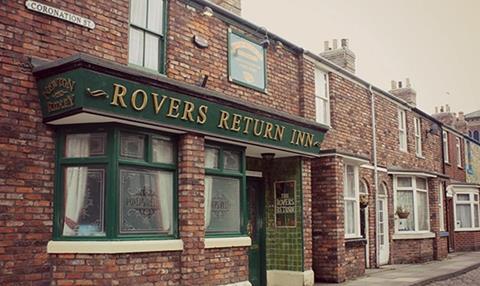 Coronation Street will have a stronger emphasis on comedy and focus on lesser known characters when it expands to six episodes a week later this year.
ITV is expanding the soap from this autumn but the broadcaster has not yet revealed scheduling plans. It currently airs two episodes on Mondays and Fridays and an episode on Wednesday.
Speaking at the Prolific North Live event in Manchester this week, executive producer Kieran Roberts said he wanted to develop the world of Weatherfield without losing its intimacy.
He added that it would maximise screen time for a number of lesser seen actors with additional storylines.
The broadcaster is working closely with children's charity NSPCC on a forthcoming storyline - Coronation Street writer Jan McVerry revealed she was working on a grooming storyline involving character Bethany Platt.
She promised the storyline would be handled "carefully" and would not be a "stunt for the sake of a stunt".
The soap's audience are "too intelligent" and wouldn't accept them, she said.
Location Boost
The expansion will also lead to more than 40 new jobs for crew and writers to facilitate the expansion.
ITV Studios is understood to have requested planning permission to expand the set, with plans to create Tile Street, an often mentioned but never seen location. The crew is also building a police station, a school and a court.
The scheduling boost was one of the first major moves by director of television Kevin Lygo after he was appointed last year.
He said that it would also provide ratings support to its fledging weekday entertainment shows.
In June 2016, he said: "As a viewer, I've watched the show as it's continued to evolve, entertain, and grip the nation with fantastic storylines. I believe the Coronation Street team produce some of the finest drama and comedy on television."