Matt Hancock responds to David Lammy's concerns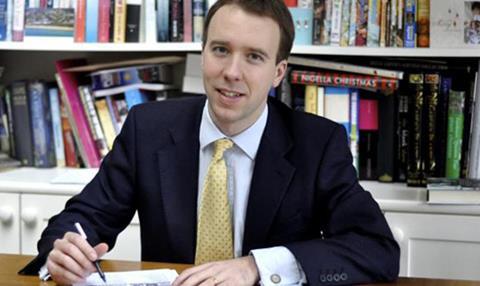 Culture minister Matt Hancock has called on the BBC's unitary board to ensure that the corporation's diversity targets are met.
In response to concerns from Labour MP David Lammy over the lack of diversity targets included in Ofcom's draft regulatory framework for the BBC, the minister said he considered it was an issue for the broadcaster's board to take responsibility for "in the first instance".
He encouraged "all interested parties" to contact the regulator as part of its consultation on the BBC's operating licence and performance framework before they are finalised.
"Ofcom… will be setting measures by which the BBC's performance in meeting its mission and public purposes can be assessed," he said.
Lammy is expected to submit his concerns to Ofcom after the general election on 8 June.
The regulator's consultation closes on 17 July ahead of its publication of the BBC's final operating licence by the end of September.
According to the BBC's charter it must reflect "the diverse communities of the whole of the United Kingdom in the content of its output, the means by which its output and services are delivered…and in the organisation and management of the BBC".