Tiger Aspect indie Fifty Fathoms has begun talks with Sky Atlantic about a second series of big-budget drama series Fortitude.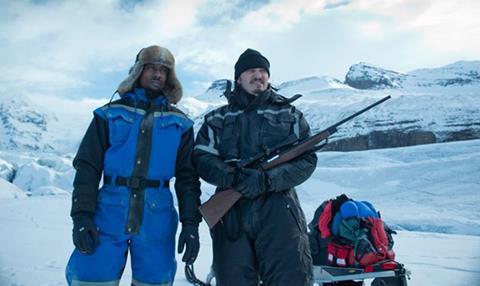 Speaking at the Broadcasting Press Guild Awards, the indie's managing director Patrick Spence said he hoped the Arctic thriller would return and was "discussing it at the moment" with the broadcaster.
Spence, who also exec produced the 13-part series which stars Sofie Grabol, Stanley Tucci, Michael Gambon, Richard Dormer and Christopher Ecclestone, said the series had gained traction with viewers as it passed its halfway stage.
"The show evolves from one thing to another and we're just at that point, as the series transmits, where the evolution is happening and audience are realising what's going on," he said.
After six episodes Fortitude has reeled in a consolidated audience of 1.4m (5.1%) viewers, seven times the channel's 12 month slot average of 203,000 (0.8%).

Spence, who established the Tiger Aspect-owned indie in 2010, added that he was headed to the US next week to meet prospective co-production partners for other dramas and was also focused on wrapping up production on Peter Bowker- drama BBC1 drama The A-Word.
"Placing autism at the heart of a family drama is a privilege," said Spence.