Senior flame artist Venancio David and VFX producer Gillian Mackie have joined Carnaby Street-based visual effects boutique The Flying Colour Company (TFCC).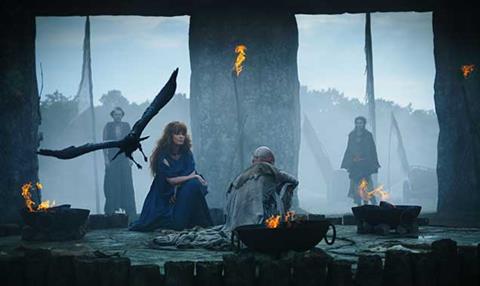 Born in Portugal, and working under the professional moniker of Vinny, David's credits include Marvellous, The Enfield Haunting, Stonemouth and The Royals.
His most recent project is the Amazon Prime and Sky co-pro Britannia (pictured), a drama series set in Rome in AD43.
David spent four years at Munky as a flame artist. He moved to Technicolor in October 2016 when it acquired Munky. David has also worked at Escape Studios.
TFCC managing director Simon Wilkinson said: "Vinny prides himself on being a problem solver and being able to complete highly complex shots. He is always looking for the best solution that gets the shot that production requires, both practically and creatively."
David starts his new role this week.
At the same time, another former Munky employee, Gillian Mackie, is joining TFCC as a VFX producer.
Currently freelance, Mackie is the VFX production manager on Britannia.
Her other credits include Testament of Youth, Indian Summers, And Then There Were None and The Enfield Haunting.
TFCC has also purchased an additional Flame. The Autodesk-developed application will run on an HPz840 workstation. The kit was bought from reseller XTFX.