Alexandra Fraser is to step down as joint chief executive of Maverick Television after nearly 20 years at the company.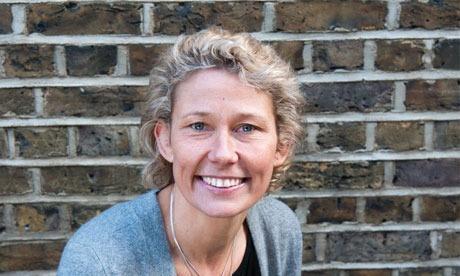 Fraser led the All3Media-owned company with Jim Sayer and was responsible for many of its flagship shows, including Embarrassing Bodies, How To Look Good Naked and Ten Years Younger.
She returned to work earlier this year after a period of illness, but has since decided to take some time out.
Fraser will leave Maverick in August but will continue to work with All3Media in a consultancy role. Group chief executive Farah Ramzan Golant said she was "looking forward to collaborating with Fraser so that the group benefits from her expertise and input".
Ramzan Golant added that Fraser's creative DNA remained imprinted on the next generation of Maverick talent.
Sayer said Fraser would be greatly missed, having earned respect from across the industry after almost two decades in charge of the indie. "She has a deservedly brilliant reputation for creativity and nurturing talent," he said.
Following Fraser's departure, Mark Downie – currently Maverick's head of factual – will step up to the role of chief creative officer and work alongside Sayer.
Downie joined Maverick Television from Channel 4 in 2006, where he commissioned hit formats Come Dine With Me and Deal Or No Deal. At Maverick, he exec produced the first series of Embarrassing Bodies as well as Billy Connolly's Route 66, Children's Hospital, Bizarre ER and the forthcoming BBC2 documentary series Stephen Fry: Out There.
In another appointment, Maverick head of development Paul Woolf has been promoted to director of development and will join the company's executive team alongside director of programmes Ben Gale and creative director of digital Dan Jones.