Sponsored content
Find out more
Netflix's first-mover advantage over new SVoDs rivals may give it the edge in the saturated world of content, writes Barclays' Tom Dods
The rise of Netflix from a niche DVD rental business in the late '90s to a global streaming behemoth is perhaps the defining story in the last 20 years of the media sector.
In this time, the company has seen off rival Blockbuster Video, created the concept of 'binge watching' and upended the existing distribution model for film and television.
Like all successful tech start-ups of recent years, Netflix's strategy has formed a new consumer behaviour – so much so that 'Netflix and chill' is now firmly in the public lexicon (to anyone aged under 35, anyway).
Legacy media companies first saw Netflix as a convenient way to increase distribution revenue from their library of content. Now they see the streamer as an existential threat, pulling their content from the service and launching their own platforms at huge expense. In the process, they've had to stomach start-up costs and revenue lost from selling to Netflix.
In November, Apple TV+ launches globally, while is making a partial international bow, launching in the US and certain European territories initially. They will be joined next year by Warner's HBO Max and NBC Universal's Peacock, and others may follow.
This is creating negative market sentiment on Netflix, with analysts noting the vast financial fire power of these new streaming competitors and their initial lower price points.
There is something that people seem to be forgetting however: there is already an obscene amount of content being produced and the battle for eyeballs is increasingly competitive.
In the fight for consumer attention, the video game market is growing exponentially – Netflix chief executive Reed Hastings claims that Fortnite is seen as a bigger threat to its user engagement than HBO or Disney.
Many consumers in developed economies already have two or three VoD subscriptions. Given the limited hours in the day, there are only so many services people will buy before they begin to question the value for money.
Challenges for new entrants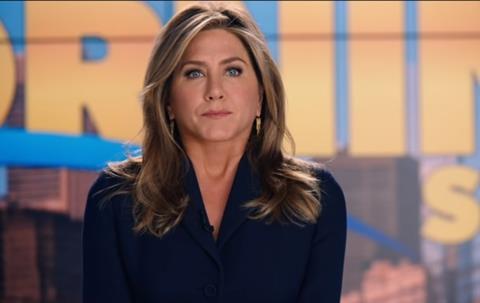 The lower price points for Disney+ and Apple TV+ reflect the fact that their libraries are significantly smaller than the incumbents. While Disney's SVoD has access to some of the best IP, Apple is building everything from scratch – considering it has barely dipped its toe into original content in the past.
Its flagship commission, the Jennifer Aniston- and Reese Witherspoon-fronted drama The Morning Show, has been billed as one of the most expensive shows ever made, given the wage bill of the talent. But early reviews suggest that it will not change the world.
Much of Netflix's success in the last decade has been due to its broad range of content, from the nostalgia of old comedies to cutting edge drama and documentaries.
It arguably only have one truly 'global hit' right now in Stranger Things (considering Orange is the New Black has ended its run), but its rich library and ability to aggregate global content is what makes it the 'go to' TV channel for so many consumers around the world. Netflix is now a brand that is fully embedded into to consciousness of its consumers.
Despite their huge resources, the new entrants may well find that building a loyal fan base with low subscriber churn is more difficult than it looks – even if you are releasing Star Wars TV shows or have Steven Spielberg producing shows for you.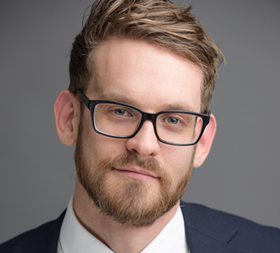 Netflix have long enjoyed the advantage of being the first in the race, but how long will it take for the distance between them and its competitors to close?
Tom Dods is relationship director, technology, media and telecoms at Barclays. Tom will be at Mipcom next week - to arrange a meeting, please contact him on +44 (0)7766 364 337 or email tom.dods1@barclays.com