Former Labour deputy leader Tom Watson to chair discussion at 1pm on 29 June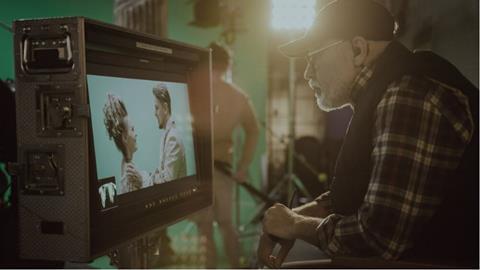 Join Cignpost Diagnostics on 29th June at 13:00 as they host their latest webinar: how to mitigate risk now the Production Restart Scheme has ended.
This webinar is free, so reserve your seat now, to avoid missing out.
The Production Restart Scheme was one of the government's success stories during the pandemic, providing a much-needed lifeline to the TV & film industry, allowing productions to keep the cameras rolling and keep the nation entertained. By covering any COVID-related losses during filming, the scheme covered nearly £3bn in production costs and protected over 90,000 jobs.
The scheme was discontinued earlier this year, and there is an apparent reluctance for commercial insurers to offer equivalent cover for COVID-related losses.
This means that productions that cannot self-finance are unable to attain the comprehensive insurance required to commence production; all this with experts predicting another spike in COVID later in the year.
Cignpost is joined by a panel of experts to discuss what's next for the industry and how best to mitigate risk on-set.
Featuring:
Tom Watson Chairman, Laboratory and Testing Industry Organisation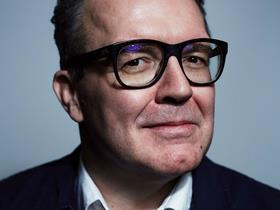 A former politician who served as Deputy Leader of the Labour Party from 2015 to 2019 and Shadow Secretary of State for Digital, Culture, Media and Sport from 2016 to 2019. Tom is Chair of the Laboratory & Testing Industry Organisation (LTIO) that represents the reputable testing providers.
Tom will be chairing the discussion. He supported the extension of the Production Restart Scheme and believes it is important to find ways to ensure that the industry can continue to operate safely with COVID cases remaining high.
Jon Ling Director of Production Safety, Sony Pictures Entertainment
Jon Ling is currently Director of Production Safety for the EMEA region at Sony Pictures Entertainment. He previously worked for many years in a similar role at the BBC and also spent five years in a senior health and safety role in the corporate world.
Jon joined Sony in October 2021, so will be able to offer a fresh perspective on how larger studios are now approaching COVID and staying safe on set.
Rebecca Knapp Producer, Auroral Pictures
Rebecca is a four-time BAFTA nominee and has line-produced/produced dozens of projects, large and small, from shorts to feature film and television drama; including the feature films Frozen (starring Shirley Henderson and Roshan Seth), Hidden Flaws (directed by Academy Award nominee Paula Van der Oest), and the BIFA-winning and BAFTA-nominated Rollin With The Nines.
Rebecca will be sharing the steps independent producers will be taking to mitigate risk on set.
Tim Thornhill Director, Tysers.
One of the UK's leading media, film and television insurance brokers
Tim will address the options insurers are considering to enable TV and film production units to protect themselves from the significant losses that would follow a halt in production due to COVID outbreaks.
Steve Chilton Deputy Managing Director, Cignpost Diagnostics
Steve spent much of his career in the Pay TV and broadcast platform industries. With Cignpost, he has helped the industry bounce back, providing COVID testing to over 200 productions in the tv/film industry.
Steve will explain what the sector can and must do to mitigate the impact of Covid, in the absence of the Production Restart Scheme and lack of appetite on the part of insurers