Alex Pumfrey hails grassroots efforts to help people navigate lockdown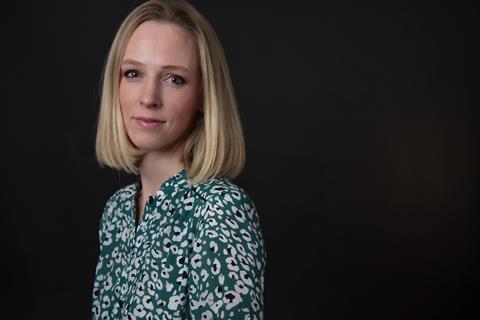 The Film & TV Charity's chief executive has mounted the business case for investing in mental health and said lockdown has empowered more people to speak out about their struggles.
Speaking exclusively to Broadcast during Mental Health Awareness Week 2020, Alex Pumfrey put forward the case for broadcasters and indies to invest in helping people with mental health conditions, which will generate both financial and creative ROI.
"It will enable us to make better, more exciting TV while also doing the right thing and looking after the people we work with," said Pumfrey.
She pointed to a Deloitte report from earlier this year, which found that companies generate £5 ROI for every £1 invested in mental health, as productivity levels increase and there is less time-off/movement between jobs.
Pumfrey mounted her case as the UK reports a 40% spike in people with mental health issues, with the nation entering the third month of lockdown amid widespread unemployment.
Rather than remaining silent, she said more TV sector workers with such issues are being empowered to make themselves heard.
"Before this happened, people would have felt unable to speak up as there was a strong sense that you were looking out for your next job," she went on to say.
"But now something interesting is happening: a large number of people are out of work and speaking up – there is almost nothing to lose for them.
"This represents a great opportunity for us to think about how we respond when we rebuild and recover from Covid-19."
Pumfrey also hailed the work of grassroots organisations that have sprung up to help people get through this period, introducing activities such as online yoga or funding people's Zoom subscriptions.
"I love this sense of the industry community – it's always felt important for us to foster that and the fact that it is happening naturally is really wonderful."
"Something interesting is happening: a large number of people are out of work and speaking up – there is almost nothing to lose for them"
Alex Pumfrey
Prior to the lockdown, Pumfrey oversaw alarming research from the charity that found half of TV sector employees and freelancers had considered committing suicide, while almost nine in 10 had experienced some sort of mental health condition.
Since then, she has led a taskforce along with major industry players. Having now spoken to 50 organisations about the findings, she said there has been an across-the-board realisation about the "human and economic" consequences of poor mental health.
"Suddenly, executives were looking out through a glass wall of a meeting room (pre-lockdown), seeing a sea of people and thinking: 'oh my god, what do these results mean for the people I am looking at?'," added Pumfrey.
"It's been incredibly sobering in that regard."
Rather than "shying away" from these difficult questions, however, Pumfrey welcomed the way in which the industry has engaged with the charity's "pretty ambitious" set of ideas, which involves £3m worth of investment.
Yesterday, the organisation launched a 'safe space' online community for TV and film industry professionals seeking support amid the coronavirus crisis.
To hear Alex Pumfrey's full interview with Broadcast later this week, tune in to the Broadcast Newswrap podcast, which will be available on Friday