A sun-drenched reality series mixed with a social experiment, Bikini Island is Ex On The Beach meets Big Brother.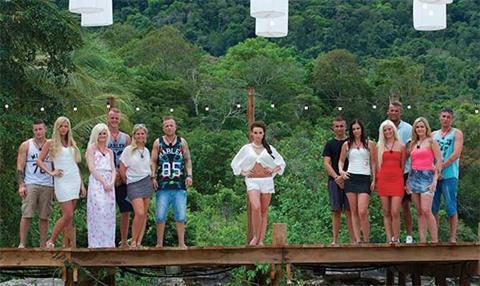 Distributor Zodiak Rights
Producer Mastiff Denmark
Length 24 x 30 minutes
Country Denmark
A sun-drenched reality series mixed with a social experiment, Bikini Island is Ex On The Beach meets Big Brother.
In the Danish format, two groups of young people battle it out for a cash prize.
Some 12 contestants, mainly singles but with a handful of couples, are divided into two groups on separate paradise islands connected by a bridge.
The groups must attempt to work together, despite big-money temptations being offered, to ensure they can beat their rival island and win a pot of money. Their task is made more difficult by drinking, dancing, flirting and backstabbing, as well as the arrival of sexy new contestants.
Each week, the group with the fewest people must eliminate someone by anonymous vote.
The series, which is hosted by Dancing With The Stars dancer Claudia Rex, launched on Viasat-owned Danish commercial broadcaster TV3 in August and has already become the most-watched show for women aged 15-24.
It is produced by Zodiak Media-owned Mastiff Media. Chief creative officer David Sidebotham says that big, sexy characters, an exotic environment and a big cash prize generate a lot of noise.
"We believe Bikini Island is the third generation of social reality television. Survivor was about survival, Paradise Hotel is about coupling up and Bikini Island is about friendship," he says.
Zodiak Rights, which distributes the show, has been looking for a format that can replicate the success of Wife Swap or Secret Millionaire, and hopes that Bikini Island can attract global attention.
"In today's challenging and highly competitive television landscape, it's rare for big new stripped reality formats to hit the global TV market," says Sidebotham. "These formats are much sought-after due to their high volume, cost efficiency and often standout premise, participants and content, not to mention their ability to bombard social media."
The distributor is launching a raft of other formats at Mipcom, including Italian mountain adventure series Monte Bianco; Undressed, produced for Discovery's Italian general entertainment station Deejay TV; and RDF-produced UKTV cooking format Humble Pie.