France's Studio Hari claims to be "revitalising the slapstick duo genre" with this non-verbal animated series, the first three episodes of which will be shown at this year's Mip Junior.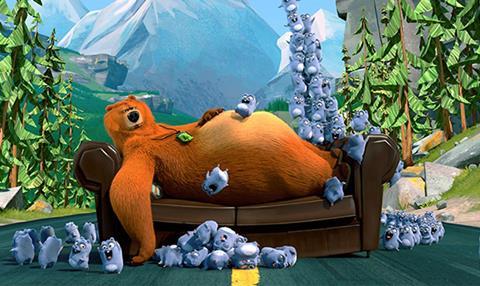 Distributor Hari International
Producer Studio Hari
Length 78 x 7 minutes
Broadcaster Boomerang (Int'l)
Grizzy And The Lemmings follows the antics of a bear who enjoys all the mod cons of the forest ranger's house while the owner is away – and a group of lemmings who move into the house "because it is like an entertainment park for them".
Grizzy believes it is his privilege as the most evolved animal in the forest to have sole access to the ranger's home and everything inside it – the air con, home cinema with 117 television channels, comfy sofa, popcorn maker and a fully equipped kitchen.
Only the lemmings – the "most inoffensive, stupid and ridiculous mammal family that exists" – dare to contest this view, which leads to a constant battle for the territory.
Adeline Tormo, head of sales for the newly formed Hari International, the distribution arm of the kids' production company, says: "As a new entrant in the international distribution market, it was essential to differentiate ourselves from the competition in our first participation in a major series."
Studio Hari is behind a number of other popular series, including The Owl, Leon, The Gees and The Owl & Co, which have aired across 200 territories.
Broadcasters include France 3, the BBC, Disney, Cartoon Network, Boomerang, Netflix, Nickelodeon, DR, ABC, ZDF, SVT and TV4.
Grizzy And The Lemmings will air worldwide, including in the UK and US, on pay channel Boomerang later this year, and then on France Televisions. Hari International is hoping to secure further terrestrial partners to establish the brand around the world.