Separation Anxiety is a relationship- based gameshow with a twist.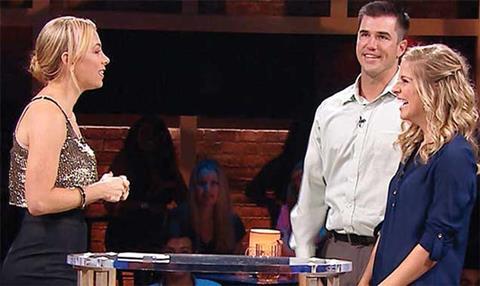 Distributor Electus International
Producers 5x5 Media; Electus
Length 14 x 60 minutes
Country US
Separation Anxiety is a relationship- based gameshow with a twist.
Couples answer a series of questions to win a cash prize, but while one half of the couple thinks they are competing in a small internet gameshow with a top prize of $2,500, their partner appears on stage with the host and, along with the audience, knows that they actually stand to win $250,000.
It is fronted by up-and-coming comedian Iliza Shlesinger, best known as the youngest winner of NBC's Last Comic Standing.
The show will launch later this year on US cable channel TBS, which airs America's Next Weatherman, produced by Funny or Die, alongside repeats of network comedies.
It is produced by 5x5 Media, the US indie run by Craig Armstrong and Rick Ringbakk that produces Separation Anxiety: gameshow with a twist King Of The Nerds. The show extends the creative partnership between 5x5 Media and Electus, which struck a production and distribution deal in 2010.
Electus International now hopes it can replicate its success with previous gameshows and attract international remakes. "No single genre holds as much potential in terms of international production as that of a clean and truly global game format," says Electus chief executive Chris Grant.
"After launching both Are You Smarter Than A 5th Grader? And The Moment of Truth overseas, we have spent years searching for the next vehicle to tap that vast potential. We believe that with Separation Anxiety, we have accomplished our objective."
Electus is launching the show at Mipcom alongside a number of other formats, including Running Wild With Bear Grylls, two series of which have aired on NBC, truTV's David Spade-fronted prank show Fameless and VH1's Dating Naked.