'Dean is a strong, creative leader able to come up with inventive, intelligent formats'
31
Head of development
Ten66
BBC3 dating format Love In The Flesh marks the pinnacle of Dean Webster's career as he owned the fixed-rig format from start to finish.
Having been appointed Ten66's full-time head of development after a six-year relationship with the business, Webster was instrumental in the show's development. His efforts included creating a 28-page pitch deck, leading the sample casting and pitching the show to BBC3 controller Fiona Campbell, before guiding it through pre-production during Covid and acting as a senior producer and gallery producer on the shoot.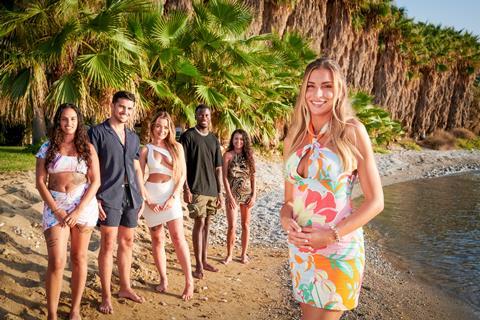 He has previously produced and directed documentaries for BBC3, including Is Uni Racist? and Music's Dirty Secrets: Women Fight Back, as well as A Believer's Guide To… for BBC1. He also produced and directed property format Rent Like A Boss for BBC3.
Tenn66 managing director Rukshana Mosam identifies Webster's "indefatigable optimism and energy" as his primary attributes, which she says have helped the pair form a strong bond throughout his inexorable rise through the ranks.
"Dean is a strong creative leader able to come up with inventive, intelligent formats," she says.
"He has a sharp understanding of the television industry and the needs of channels and commissioners, and is adept at crafting the company's development strategy and pushing us forward."