Nickelodeon has ordered an interactive animation, while Sky is preparing a social media push for Sky Store. Click for more.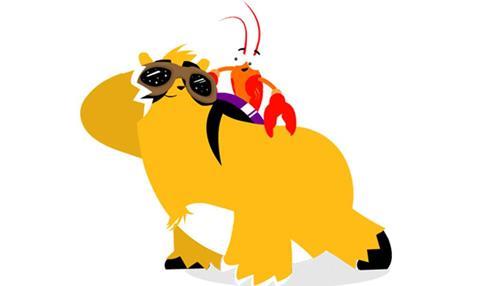 Star Wars' Boyega features in Nick interactive series
Star Wars: The Force Awakens star John Boyega is to feature as the lead in Nickelodeon UK's first original digital series commission. Boyega voices Dutch in the 5 x 5-minute interactive series Tinkershrimp and Dutch, produced by creative agency Ralph. The show follows the time-travelling adventures of the duo, a langoustine and slow loris, as they carry out bodyguard duties for the eccentric monarch of New Great Great Britain. The show will launch across the broadcaster's website later this month, with fans able to take part in several interactive elements including helping to spot villain Michael The Owl and creating disguises for the characters.
Yahoo Screen closes
Yahoo's video on-demand service Yahoo Screen has closed after two years. The ad-funded service, which was home to shows including Sony Pictures Television's former NBC comedy Community, led to the business revealing a $42m loss over the third quarter in October. Yahoo will continue to distribute video content via its portfolio of digital magazines.
Sky Store in social push
Sky has appointed social media agency Telegraph Hill to increase awareness of pre-order DVD and download service Sky Store. The agency will create a raft of animations, images and videos for social platforms which will highlight the latest film releases, such as Star Wars: The Force Awakens, as they become available. Telegraph Hill founder Barry Pilling said: "To develop our campaign, we delved into global social data to gain a deep understanding of the target audience's behaviour; what emotionally connects people with the most talked about movies and what drives them to purchase them."