Broadcast giant also sizing up acquisitions outside the US for Disney+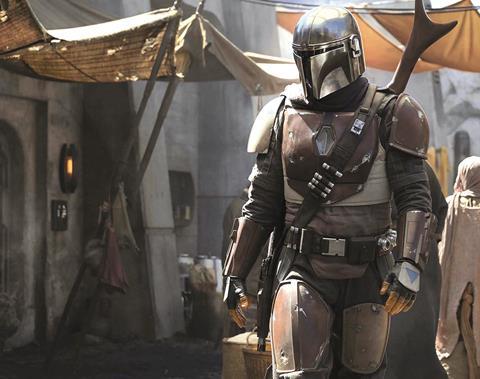 Disney is already developing international original content for its Disney+ streaming service and is "looking at acquisitions" in markets outside the US.
Disney+ president of content and marketing Ricky Strauss outlined the international production and acquisition plan at a media event in advance of the platform's launch today.
The service is set to arrive in Australia and New Zealand on 19 November and in the UK, France, Germany, Italy, Spain and other markets in Western Europe on 31 March 2020.
"The idea is to build on what we've been doing domestically in our international markets as we continue to grow," said Strauss. "So there will be original content coming from our international territories. We're underway already with some development and we're looking at acquisitions as well."
The international content will include both English- and local-language projects, Strauss added.
Last June, Disney+ recruited former Netflix executive Matt Brodlie as senior vice president of international content development. Brodlie is responsible for determining what content needs to be produced or acquired for Disney+ outside the US, though no international projects have yet been unveiled.
Agnes Chu, senior vice president of content, is steering original production for Disney+ in the US.
Disney has said it expects the streaming service to get between 60 million and 90 million subscribers around the world by the end of the company's fiscal 2024.
However, a report published this week by Digital TV Research predicts that Disney+ will have more than 101 million subscribers by 2025, making it a significant competitor for Amazon Prime, which the report sees growing to 135 million subscribers, and Netflix, with a forecast 235 million.
At the media event, Kevin Mayer, chair of Disney direct-to-consumer and international, stressed that Disney+ is designed "for a four quadrant audience, not just for families."
The service offers library series and movies from Disney's Marvel, Pixar, Star Wars, Walt Disney and National Geographic labels as well as original series including, at launch, Star Wars spin-off The Mandalorian.
Mayer said the recent test launch of the service in the Netherlands revealed a "huge diversity" of subscribers and usage, "which further supports our vision for a truly four quadrant product".
"Marvel movies are proving to be the big drivers behind our first streams… and these movies in particular speak to an older skewing audience," he added.