BBC1 daytime crime drama secures international sales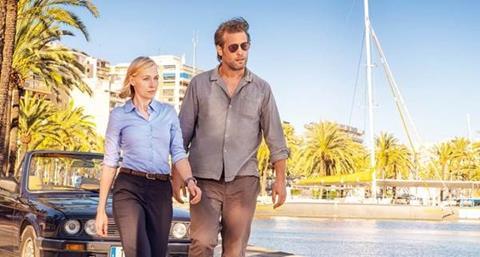 BBC Studios has struck a range of international deals for upcoming BBC1 daytime drama series The Mallorca Files.
Ahead of next week's Mipcom, the 10-part offering has been sold to New Zealand's TVNZ, Czech Republic's Prima, Japan's AXN Mystery, Finland's YLE, Denmark and Norway's TV2 and Sweden's SVT.
Penned by Good Karma Hospital's Dan Sefton, the 10-part Clerkenwell Films/Cosmopolitan Pictures-produced series is set amongst the vibrant international community of the eponymous Spanish island, centering on the introverted detective Miranda Blake and her German counterpart Max Winter.
Counting Germany's ZDF, France2 and North America's BritBox as co-pro partners, it is the BBC's most expensive daytime drama to date.
With these early deals, the series looks set to repeat the international success of other recent BBC daytime offerings such as Shakespeare & Hathaway and Father Brown, both of which have been shopped across the globe.
BBCS president global distribution Paul Dempsey said: "Sun, sea and subterfuge, great chemistry and escapist locations all add up to make our newest crime series a sure-fire hit with international audiences.
"This is a great new addition to our hugely popular stable of crime drama, which has something for all tastes."
Meanwhile, Red Planet Pictures has revealed that its own BBC1 sun-soaked crime drama, primetime series Death in Paradise, is set for a new lead as Ardal O'Hanlon announced he was stepping down after the next series.