Panels for inaugural event feature BBC Studios, All3Media International, NBC Universal Formats, Beta Film, eOne and more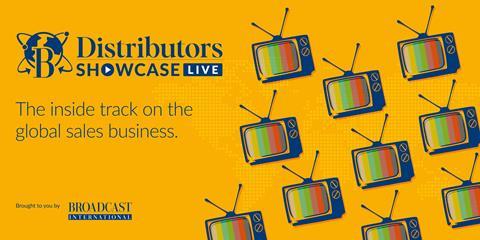 Broadcast International is offering a final chance to register for Showcase Live, its distribution-focused panel event featuring the likes of BBC Studios, All3Media International and ITV Studios.
The event runs throughout the day tomorrow, Thursday 8th October, covers some of the key topics affecting the global content business.
To register for the event, please click here. The registration deadline is 4pm today.
The schedule is as follows:
09.30 – 10.30: Selling Diverse Content
With broadcasters and commissioners expressing their desire for programming from underrepresented voices, this panel will consider if we are truly at the moment of genuine change and whether international sales are reflecting the travel of diverse content.
David Cornwall, managing director, Scorpion TV
Amy Freshwater, head of sales and acquisitions, Espresso Media International
Rose Hughes, vice-president of sales, Keshet International
11.30 – 12.30: Formats Futures: A New World of Opportunity
In this time of crisis, creativity has blossomed and development has flourished. The world's leading formats firms take stock of where the opportunities lie and whether the time is ripe for a new SuperFormat?
Mike Beale, managing director, Global Creative Network, ITV Studios
Sumi Connock, creative director, formats, BBC
Ana Langenberg, SVP of format sales and production, NBCUniversal Formats
Nick Smith, EVP formats, All3Media International
15.00 – 16.00: Scripted in the Time of Covid
Although the global production lockdown saw an uptick in finished tape sales, there are still many question marks over the supply of scripted programming, especially given the high demand. This panel will discuss the strategies for selling scripted content during the Covid-19 pandemic, how distributors are securing content for their catalogue and their priorities for the medium-term.
Oliver Bachert, EVP international sales and acquisitions, international marketing, Beta Film
Katie Benbow, director of sales planning, BBC Studios
Dan Gopal, EVP sales – EMEA, international distribution, eOne