Outright Distribution has sold the US version of Channel 4 reality show It's Me or the Dog to a plethora of international broadcasters, including Network 10 in Australia.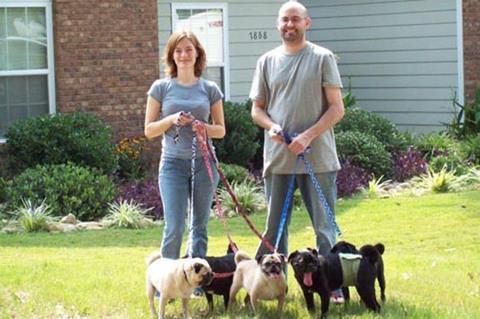 Originally produced by Ricochet, the first three series of It's Me or the Dog were subsequently licensed for broadcast in the US by Animal Planet.
The network then produced its own 45 x 60-minute version, which has also been sold to Skai TV in Greece, Prime in New Zealand, Discovery in Italy and TV2 in Denmark.
Additional sales have been made to Sogecable in Spain and TV Norge in Norway.
It's Me or the Dog ran for four series on Channel 4 and has since travelled to over 20 territories worldwide. It featured dog expert Victoria Stillwell meeting families from across the country and showing them how to bring their unruly pets under control.
Cowboy Builders
Outright, which is owned by Shed Media, has also notched up a raft of sales for another key Ricochet property.
Originally produced for Five, Cowboy Builders follows Dominic Littlewood and Melinda Messenger as they hunt down bogus builders who charge people thousands of pounds, only to wreck their homes.
The series has been sold to TVNZ in New Zealand, BBC Lifestyle in Poland, VTM in Belgium and SBS in Holland.