ITV Studios label has been renamed Multi Story Media
Shiver is rebranding on the back of a raft of fresh fact-ent formats and has laid out plans for significant growth from its Manchester office.
The ITV Studios label has been renamed Multi Story Media and has won seven non-ITV commissions in the past 12 weeks, for broadcasters including Channel 4, Channel 5, UKTV, Discovery and two global SVoD operators.
The new shows, details of which will be released soon, are the result of a push by managing director Tim Carter to sell returnable formats to a wider range of broadcasters.
Carter took over from Alex Gardiner around 18 months ago, and has been working to push Multi Story beyond long-running brands such as ITV's Come Dine With Me and Paul O'Grady: For The Love Of Dogs, which has aired for seven series.
"ITV is really important for us – but diversifying our customer base is absolutely vital," Carter said. "Creatively speaking, it makes sense not to put all your eggs in one basket, and working with different clients has been really pleasing."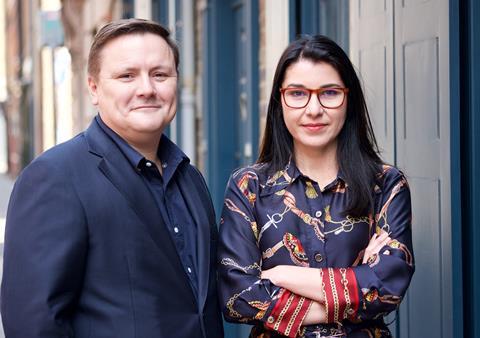 The evolution has been overseen by Ana de Moraes, Carter's former director of development at Twenty Twenty, who joined from Twofour last year as group creative director.
Multi Story Media has also expanded into scripted programming for the first time, landing six-part 'fish-out-of-water' drama Wild Bill for ITV, due to air in June.
The 42 and Anonymous Content co-production stars Rob Lowe as a high-flying US police chief who relocates to Boston, Lincolnshire, with his teenage daughter.
Carter is keen to replicate the scripted gains made towards the end of his tenure at Twenty Twenty, when he landed six-part spy thriller Traitors for C4. "We have a fantastic pipeline of ideas and some are begging to be told as dramas," he said.
After more than two decades at Twenty Twenty, Carter said the move to a UK-owned business has been refreshing. Twenty Twenty became part of Warner Bros TV with the US giant's acquisition of Shed Media in 2010.
"Warner Bros is an incredible company but we were a small colonial outpost in London," said Carter. "At ITV Studios, we are at the centre of the world. This is a big company that takes its relationship with audiences seriously."
"Manchester is somewhere we can make ambitious 9pm prime-time series as well as daytime shows – it's fantastic to have such flexibility"
Tim Carter, Multi Story Media
He is also "single-mindedly" eyeing the opportunity to win business in the nations and regions and appointed Manchester-based Ceri Aston as creative director of Media Story's MediaCity UK outpost in August, having mothballed its Leeds office.
"Manchester is somewhere we can make ambitious 9pm primetime series as well as daytime shows – it's fantastic to have such flexibility," said Carter, who has shifted production of a forthcoming BBC order from London to best meet its editorial requirements. "This is not a box-ticking exercise – we want to have a multiplicity of voices in our programming," he added.
As well as developing talent in the regions, Carter is passionate about providing entry-level positions for individuals starting their careers.
He highlighted the progress made by Cassandra Kyeyune, an intern who has joined the business as part of a C4 training scheme supported by Multi Story.
"Cassandra was a runner on Wild Bill and is now an AP on a big factual entertainment show – she is a fantastic success story."
Carter said it is vital that Multi Story Media operates an 'open-door policy' to new talent to help ensure the future health of the business.
"We are nothing without brilliant talent and you need to find it from the biggest pool possible."