A raft of new Japanese physical gameshows and entertainment formats in the vein of Ninja Warrior and Dragons' Den could be heading to the UK after producers and distributors renewed their focus on the market.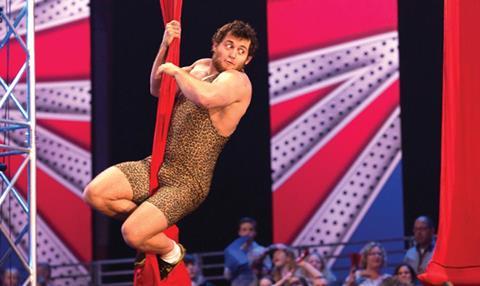 Nippon TV, the originator of Dragons' Den, is targeting British broadcasters with a slew of new titles launching at Mipcom, while Zig Zag Productions has optioned several Japanese formats.
Zig Zag chief executive Danny Fenton said there is a renewed focus on the market, which has been named country of honour at this year's Cannes event.
The Troy indie has secured a US broadcast pilot offer for Fuji TV's physical gameshow G Wars.
The programme features a range of bizarre challenges, such as "midair giant rubber band wrestling" and a "ping pong face block".
Fenton described it as a "comedic version" of Ninja Warrior and said he hopes the US deal will be followed by a UK agreement.
Zig Zag has also secured a commission from a UK terrestrial broadcaster for a clip show that takes a look at outlandish Japanese gameshows, and optioned a Japanese prank format, which will be unveiled at Mipcom.
Fenton said: "In a way, just like Britain sells period costume dramas to the world, the crazy physical gameshow is the thing the world loves from Japan."
The indie has found previous success with Exit, which Fenton described as "The Crystal Maze on crystal meth".
The show, which originated from Nippon TV, aired on US cable network Syfy in 2013. Zig Zag also produced Nippon TV's science-based gameshow Ultimate Brain for CBBC, which is entering its fourth series.
Fenton said that successful runs in the UK for Japanese formats such as Ninja Warrior and Total Wipeout show that British audiences – and commissioners – are still receptive to Japanese quirk.
"There's a really good shorthand with British broadcasters, and they'll sit up and take notice if you're bringing a Japanese format," he said.
Meanwhile, Nippon TV is looking for UK deals for studio quiz show Burning Questions – which features celebrities trying to score points in fear of having embarrassing secrets revealed – and The Animakers, in which anime aficionados use new technology to bring 2D characters to life.
The company hopes that these can replicate the success of BBC2 business format Dragons' Den.
"The secret to [Dragons' Den's success] is its innovative format with unprecedented but simple appeal," said Taro Ozawa, senior director and chief of format development at Nippon TV. "This element, we believe, transcends all geographical borders and generations."