Long-standing BBC head of specialist factual commissioning Martin Davidson is leaving to set up a new venture "beyond television".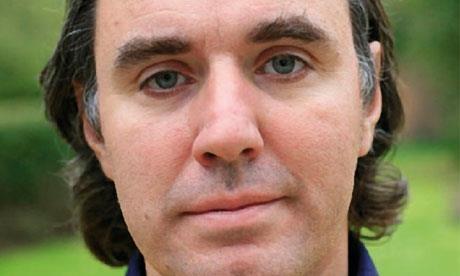 Davidson's responsibilities will be taken on by head of natural history and specialist factual commissioning Tom MacDonald, who takes on an expanded role with responsibility for all natural history, science, history, religion and business commissions.
Davidson has clocked up 24 years at the BBC. He initially joined in 1988, working on programmes such as The Late Show, Reputations and A History of Britain. After a four-year stint as head of history at RDF Media from 2001 to 2005, he rejoined the BBC as commissioning executive producer, independents, specialist factual.
He took on his current role as part of a major restructure of factual commissioning in March 2015, before which he was head of commissioning for history and business.
His departure follows that of his wife, former BBC2 controller Janice Hadlow, who left the BBC in January after 29 years.
Davidson holds a raft of commissioning credits including Mary Beard's BAFTA nominated Pompeii, and factual dramas like BAFTA-nominated The Wipers Times, 37 Days and The Eichmann Show.
He was also key to the development of new factual talent, including Simon Schama, Mary Beard and David Olusoga, whose programme Britain's Forgotten Slave-Owners won the 2016 BAFTA for Specialist Factual.
Announcing the departure today, acting controller of BBC Factual Commissioning Alison Kirkham thanked Davidson for his "enormous contribution" and said: "All of those who have worked with Martin over the years will miss his expertise, his commitment and above all his enthusiasm for the programmes and people he has looked after".
MacDonald was also installed in his current role during last year's restructure. He joined BBC factual commissioning in 2012, having previously executive produced Channel 4's hit fixed-rig medical documentary 24 Hours in A&E.
His credits include last year's live natural history event strip Big Blue Live, as well as Attenborough and The Giant Dinosaur, How To Stay Young, Trust Me I'm A Doctor, Inside The Factory, World's Busiest Railway and an An Hour To Save Your Life.
He also oversees landmark natural history shows such as Life Story, The Hunt and the forthcoming Planet Earth II.
Commenting on his appointment, MacDonald said: "I've had the most amazing time running natural history and specialist factual formats commissioning and can't wait to take on this new remit."
Kirkham said the opportunity to combine both roles would deliver "an even more coherent strategic vision across the BBC's portfolio of channels," as well as being more efficient.