The view from the 19th floor of the 300ft tall Studio Block South Tower at MediaCityUK in Salford Quays.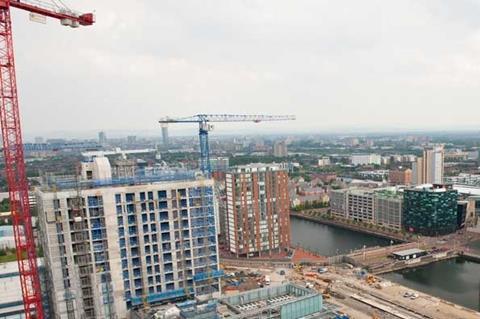 Why is it significant? It's the highest point of phase one of the Peel Media-developed project. Building work was completed on Wednesday 8 July.
How did we get there? To date, 6.5 million man hours, 85,000 cubic metres of concrete, and nearly 9,000 tonnes of structural steel have been used.
When it opens for business in 2011, it will be home to one of the biggest HDTV studios in Europe, as well as fully equipped sound and vision control rooms, core post facilities, dressing rooms, set storage and green rooms.
How do I find out more?www.mediacityuk.co.uk