MediaCityUK in Salford is the first development in the world to become a BREEAM approved sustainable community.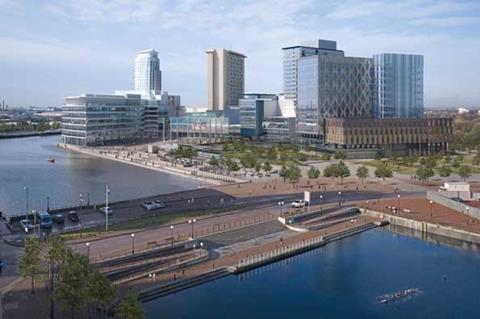 Phase one of MediaCityUK will incorporate many features that meet the BREEAM criteria including using water from the Manchester Ship Canal to power, heat and cool the buildings on the 36-acre site.
At the same time, the seven HD studios will use a Tri-Gen energy system in order to reduce Co2 emissions.
Bryan Gray, the chairman of Peel Media, said: "Media and creative companies are typically heavy users of power and, in particular, air-conditioning and cooling so we wanted to incorporate techniques to make MediaCityUK as sustainable as possible".
BREEAM Communities certification helps planners and developers improve measures and independently certify the sustainability of development proposals at the planning stage.
Carol Atkinson, chief executive of BRE Global, said: "MediaCityUK is the first project in the world to achieve final certification against BREEAM Communities – this is testament to Peel's commitment to achieving very high levels of sustainability on the development."