Peel Media has awarded BT Business with a five year contract to design, implement and manage a private high-speed network at MediaCityUK in Salford.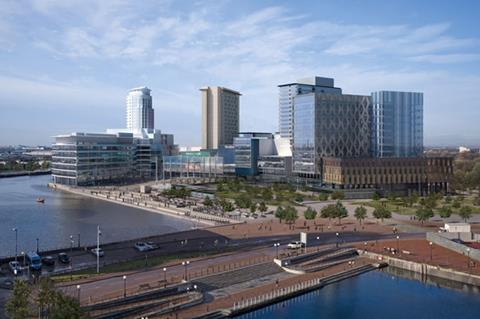 The network will be based on optical fibre and Cisco technologies and will have the potential to deliver speeds of up to 10 gigabits per second.
All MediaCityUK tenants, including the BBC, The University of Salford and Northwest Vision and Media, will have access to the high capacity network which has been designed specifically to meet the needs of the media industry.
It will carry voice, data and both SD and HD video as well as wireless communications services.
Bryan Gray, chairman, Peel Media, said: "This state-of-the-art communications infrastructure will pave the way for MediaCityUK to become one of the most digitally advanced communities in the world. Drawing on BT's wealth of technical experience and expertise, we are confident this will lead to an exciting partnership and further innovation within the sector."
Network installation will start later this month.
BT Business is a division of BT Retail that serves small and medium-sized businesses.