BBCW strikes deal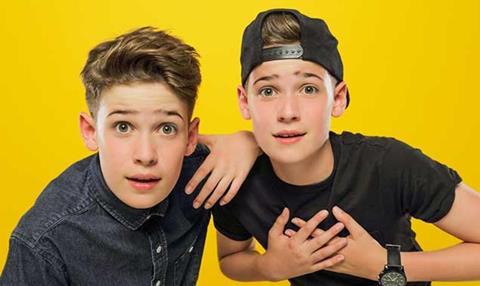 BBC Worldwide is following the success of its feature-length special fronted by YouTubers Joe Sugg and Caspar Lee with a two-parter featuring a pair of Musical.ly stars.
The broadcaster's commercial arm has tied with CBBC to commission Sassy Films to produce a two-part show, which will be made available to buy digitally, following a year in the life of lip-syncing twins Max and Harvey Mills.
The 14 year-olds have built up a fanbase of 4m subscribers via the Musical.ly app, which allows creators to share videos of them miming to songs. They have generated a further 11m views on their YouTube channel.
The show, which will also be made available as a DVD, will be exec produced by CBBC's Kez Margrie and BBCW's Paul Hembury, who has overseen its Top Gear specials, as well as Joe & Caspar Hit The Road, produced by Raucous Productions.
The 2015 film broke Amazon pre-order sales records and went on to be sold to E4.
Hembury said that Max and Harvey were "hugely talented artists".
The duo will also feature as part of CBBC's My Life series, while a book deal with Penguin Random House Children's has also been agreed.