US network talks up 'unique ideas' from British indies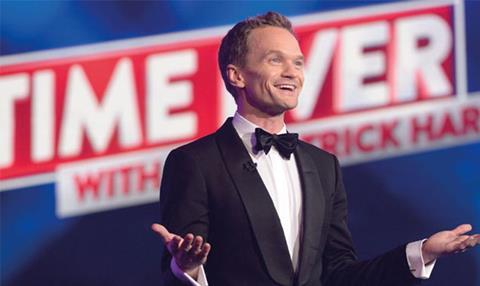 US network NBC is eyeing more British formats as it prepares to launch remakes of First Dates and Child Genius.
Paul Telegdy, president of NBC's alternative and reality group, said that he was extending the scope of his development efforts as the division searches for a breakout to follow the success of The Voice and claimed the non-scripted sector was due a global hit "soon".
"We'd love to come and spend more time being creative with our friends in the UK," he said.
Telegdy, who started his career as a commercial manager at the BBC in Birmingham, told Broadcast that he will always give British producers a "second look" as they often delivered ideas that he "hadn't seen before".
The broadcaster is launching First Dates later this week, produced by daytime talkshow host Ellen DeGeneres and featuring Drew Barrymore. The Shed Media US-produced show has been in development with the broadcaster for two years.
"We [initially] did a terrible pilot in LA with actors being phony and it was bollocks," Telegdy said. "So we took it to the heartland and did it in a restaurant in Chicago, a big city that is still aspirational."
NBC is also working with the US arm of the Warner Bros-owned indie on a remake of Child Genius. The show, which will be called Genius Junior in the US, is fronted by How I Met Your Mother star Neil Patrick Harris and has been retooled to position it as more of a competition format than a documentary series.
NBC has previously worked with Harris on a remake of Ant & Dec's Saturday Night Takeaway, titled Best Night Ever, but the show was not renewed after its eight- part order.
"Live TV has its challenges. We gave it a heroic try, but the American audience didn't understand the pacing," he said.
Telegdy revealed that NBC has also commissioned a Harris-fronted magic series but declined to reveal details about the project.
The former BBC Worldwide executive was attending Mip TV in Cannes to promote World Of Dance, featuring Jennifer Lopez.
The show is one of the first to emerge as part of the studio's international formats strategy, designed to develop, produce and own non-scripted projects that it can then sell worldwide.
Meredith Ahr, president of the broadcaster's Alternative Studio, told Broadcast that it was bolstering its development team as it searches for more hits.
"People underestimate how hard it is to develop; we were guilty of [patronising] developers, but now I bow down to them," she said.
"We're encouraging producers to grow the next generation of development executives who can find the next show that will last a decade."