Broadcast looks back at the life of Daire Brehan, a prolific BBC Radio broadcaster throughout the 1990s who died last night, aged 55.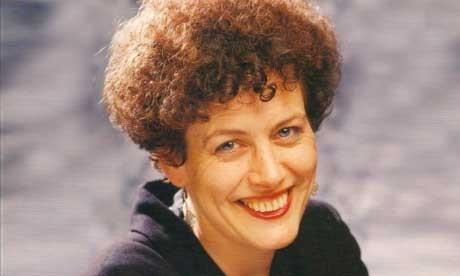 In the 1990s, Daire Brehan became one of BBC Radio's most prolific broadcasters.
Best known as presenter of Radio 4's The Afternoon Shift, she was also a regular presence on Radio 5 and World Service where she hosted Pick of the World.
At her peak, her voice was heard somewhere on BBC Radio five days a week and in any time-zone. It was towards the end of that decade, in 1999, that she was first diagnosed with cancer, sparking a lengthy fight she has finally lost, aged 55.
In 1990, when the new BBC Radio 5 was searching for fresh voices, Daire Brehan emerged, having recently moved to London from Ireland where she had enjoyed success as a radio announcer and producer with RTÉ. With her rich-toned voice and smart conversational style, she quickly became one of Radio 5's regular reporters, providing features for the citizen-help programme Sound Advice and for Johnnie Walker's AM Alternative.
When Radio 5 became 5Live in 1994, she hosted its late Sunday phone-in Nightcall but moved soon afterwards to presenting Radio 4's You and Yours, where her experience of consumer broadcasting, underpinned by the disciplines of a law degree, were put to effective use.
But it was the demise of Radio 4's Anderson Country that provided her best opportunity. She occasionally stood in for Gerry Anderson in late 1994, and when the show was replaced by The Afternoon Shift in early 1995, Daire Brehan presented Tuesdays, Wednesdays and Thursdays, while Laurie Taylor hosted Mondays and Fridays.
After its three-year run ended in April 1998, she continued to present for BBC World Service and briefly for RTÉ Lyric FM, but, with her radio work by now overshadowed by ill-health, she decided to return to the Law. She was called to the UK Bar in 2002 and to the Bar of Ireland in 2005, practicing as a criminal law barrister.
Born in Dublin and educated at Trinity College, she was an All-Ireland Debating Champion before entering the theatre.
In 1983 she won a scholarship to study acting and directing in Poland with Kazimierz Braun, Artistic Director of the Contemporary Theatre of Wrocław.
On returning to Ireland in 1985, she co-founded her own award-winning company, Theatre Unlimited, and acted in TV dramas before concentrating on broadcasting in the late 1980s with RTÉ Radio 1.
She is survived by husband Dave Marsden and two daughters from her first marriage.
This article was written by Peter Griffiths, editor, live events at BBC Audio & Music Production