TUESDAY: Ordinary Lies got underway with an audience of 4.7m on BBC1, outperforming Red Production Company's The Driver but failing to surpass Happy Valley.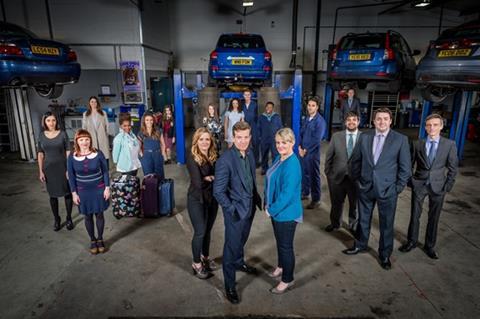 Ordinary Lies (BBC1) 9pm – 10pm
4.7m (21.6%)
The Red Production Company six-part series, set in a car showroom, launched with around 400,000 fewer viewers than the channel's slot average of 5.1m (23%) for the past 12 months.
While it was unable to beat the 6.3m (27%) who tuned in for the launch of Red's BBC1 drama Happy Valley in April 2014, it edged ahead of The Driver, the indie's scripted series which got underway with 4.4m (20.9%) in September.
Both shows also aired in a Tuesday 9pm slot.
On ITV from 7.30pm-10pm, ITV's Champions League Live coverage of Monaco vs Arsenal drew a crowd of 4.3m (19.9%). The game peaked with 6m (27.3%) in the five minutes from 9.30pm.
Channel 4's One Born Every Minute slipped to 1.8m (8.1%), after 2.1m (9.8%) tuned in to the launch episode last week.
BBC2's Horizon: Dancing in the Dark, informed 1m (4.7%) about the universe, while Channel 5's two-part documentary The Benefits Estate concluded with 960,000 (4.4%).
Earlier in the evening in the hour from 8pm on BBC2, Wall to Wall's time-travelling food format Back In Time For Dinner launched with 2.2m (10.1%). It was exactly in line with the channel's slot average, according to Barb data provided by overnights.tv.
Uncle (BBC3) 10pm-10.30pm
340,000 (2%)
The Baby Cow Productions sitcom concluded its six-part run with an average of 360,000 (2.1%). It was down on the channel's slot average of 454,000 (2.6%) and also fell short of the live audience of 513,000 (2.7%) who tuned in for the opening run from January 2014.