WEEKEND: Brendan O'Carroll's latest closes around 1.5m viewers shy of last year's concluding episode while Line of Duty hits season high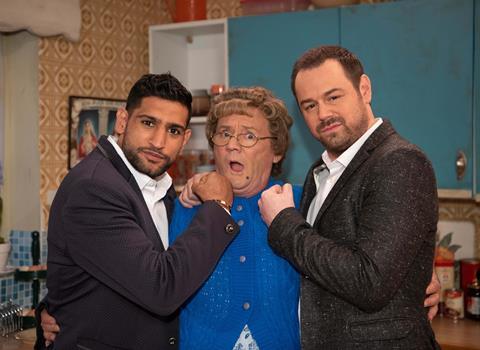 SATURDAY: The final episode of Hungry Bear's third season fell well shy of the 3.9m (24.5%) who tuned in to May 2018's equivalent episode.
Saturday's six-part closer, which featured Paddy McGuinness and Dani Dyer as guests, was in line with the series average, which was also shy of season two's 3.2m (19.7%) overall benchmark.
It was also short of BBC1's 3.4m (20.2%) slot average and lost around half of the typical 35-44-year-old audience to reach 7.7% (130,000) of the demographic watching TV at the time, according to Barb data from overnights.tv
Earlier, the fourth episode of ITV's Britain's Got Talent entertained 7.9m (40.4%) from 8pm-9.15pm – an upswing of 700,000 from the previous week and the second highest rating of this 13th season.
In the preceding 30 minutes, the third episode of ITV Studios' seven-part gameshow In For a Penny drew a series high of 3.7m (22.2%), pulling ahead of the 3.3m (21.3%) series average so far.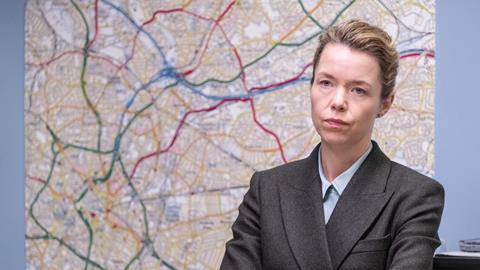 The fifth episode of World Productions' thriller drew the highest audience so far of series five, topping 8m for the first time.
The episode delivered this year's biggest overnight drama audience to date, helped along particularly by a tripling of 16-24-year-old share to 41.2% (380,000).
The episode came up against the sixth episode of Mammoth Screen's ITV period drama Victoria, which continued in line with the 3m (14.1%) third season benchmark.
Opposite, Wild Pictures series Miriam's Dead Good Adventure closed on BBC2 with a circa-10% upswing from the previous week to deliver 910,000 (4.3%).