The on-screen graphics have been adjusted to help new viewers understand the game.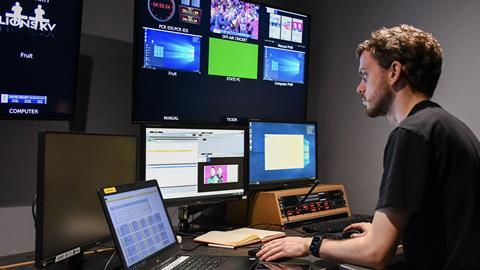 AE Live has revealed that it is delivering the on-screen graphics for new cricket competition, The Hundred.
It is creating and delivering the graphics from the recently-built graphics suites at the AE Live Campus.The new suites are designed as 'pods' which replicate the feel of a production suites but without the distractions of open-plan environments, plus are fitted with live camera feeds from venues and connected talkback with the entire production crew
They are remotely connected to Sky Sports' studios in Osterley, where the Sky Sports main production crew is based for games. There is also an AE presence at the eight match venues with an AE Scorer collecting match data and an AE Operator, in conjunction with Sky operators, delivering a range of data driven augmented reality content throughout the competition to complement Sky's avatars.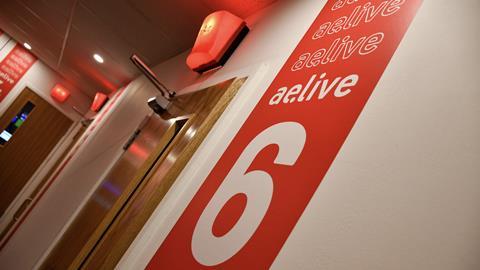 The avatars have been introduced by Sky Sports to help explain the skills of the top cricketers, and Broadcast Sport went behind-the-scenes to show how they're created and used.
Dave Gill, chief technology officer at AE, said: "This is a pivotal moment as our new operator pods are being used on this exciting new format of the game. Our pods have already covered some individual live productions as we have adapted to the changing Covid situation, but this will be the first major tournament to be exclusively delivered from the pods.
"We know the future is remote but there is no one-size-fits-all model, so we have designed these pods, as well as the supporting infrastructure, to be as flexible as possible and able to support a range of different remote workflow models. It's been very rewarding to work so closely and collaboratively with the Sky technical teams to achieve the new architecture and workflows required to deliver such an exciting summer of cricket. Connectivity is key to any remote workflow so being on-net to high availability media networks is an essential component of our remote solutions."