CEO of Cerberus Tech, Chris Clarke looks at how cricket, tennis, and other sports need to adapt for the future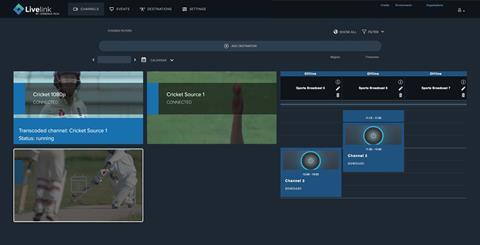 While all sports carry the same spirit of competition and inspire similar loyalty in their fans, when it comes to broadcasting events there are plenty of logistical differences. These range from production constraints through to limitations that are dictated by the format or duration of the sport. Some matches tend to have a consistent timespan, and other than the occasional nail-biting penalty shoot-out, games will finish on schedule. However, there are other sports that can be a lot less predictable.
Long-form considerations
In sports such as tennis, play duration tends to vary significantly. Francisco Clavet set an ATP tournament record in Shanghai in the first round of the 2001 Heineken Open, when he defeated Jiang Shan in 25 minutes. The longest tennis match on record, lasted for 11 hours and five minutes and was contested over three days between John Isner and Nicolas Mahut at Wimbledon in 2010.
Cricket is played over several hours or days, making it one of the sports with the longest duration, although yachting, cycling, and rallying can sometimes last longer. These sports broadcasters and rights holders know that events are often unpredictable and could last well beyond what's anticipated. Invariably this means allocating significant resources to ensuring an event is broadcast successfully.
The need for adaptable infrastructure
Live sporting events, especially long-form ones, require the flexibility to adapt quickly and seamlessly to any changes, while carefully managing the risk of overrunning. Until recently, the high cost of delivering these live events impacted organisers, broadcasters, and affiliates alike. Extensive planning was needed to ensure technical staff could be secured for the duration of play, and the cost of capacity was impacting budgets. Traditional broadcasting methods like satellite and fibre are inherently inflexible because, once capacity is booked, changes are difficult if not impossible to make without loss of revenue.
Requirements for resources and infrastructure such as satellite OB trucks, dedicated fibre lines and staffing also leads to additional expense. Add in other variables such as weather stopping play, and organisers can often find themselves having to overbook broadcasting infrastructure to ensure that every moment can be captured. But new developments in technology are now allowing longer-form sports organisers to become more adaptable in their approach to delivery.
An alternative broadcasting model
If implemented as Infrastructure as a Service (IaaS), IP-based delivery has minimal hardware requirements and needs very little engineering input on the ground. Organisers can book, cancel, increase, and reduce capacity at a moment's notice, by creating an event specific broadcasting environment in the cloud. This scalable, cloud-based infrastructure makes it easy to manage workflows. By spinning-up and spinning-down capacity as needed sports broadcasters and affiliates can easily adjust to changing circumstances and maximise resources.
IP workflows can be set-up quickly to manage short notice live delivery requests in multiple scenarios. These range from last-minute rights acquisitions to altering a broadcast location or, as we've seen recently, schedule changes caused by the pandemic. During cricket events over the last few months, our team has worked on some incredibly fast turnarounds thanks to the versatility of IP delivery. The infrastructure to transport these content feeds took less than an hour to deploy and could be set-up remotely. Once the IaaS was in place, channels could be connected at the start of each match then put into a statis mode after play had ended.
The importance of autonomy
The ability to deploy and deliver live feeds globally with minimal on-site presence and, in many instances, with no additional hardware requirements has been vital during Covid. But this approach also offers a growing long-term appeal, as broadcasters and rights holders explore ways to become more agile after a period of major uncertainty.
By utilising cloud environments available in every region, broadcasters can scale to multiple locations, however, the ability to self-manage those live feeds is a crucial part of the puzzle. Sports organisers have a lot of moving parts to manage within an event timeframe, so they need visibility on every aspect of the broadcast. Using IP workflows allows them to establish event criteria, then monitor feeds, manage rights and adapt scheduling, to easily respond to what's happening on the ground. At long-form events, the need to be responsive is magnified and so these matches are perfectly suited to an IP-based approach.
Innovations in technology and connectivity and the growing awareness of the benefits of IP, mean that sports broadcasters will no longer be restricted by legacy broadcasting methods. Although satellite still holds its place in the sports broadcasting landscape, organisers are realising the potential of IP technology to overcome challenges that are specific to long-form sports. With IP bringing autonomy, cost-effectiveness and agility to the field, the game is definitely changing.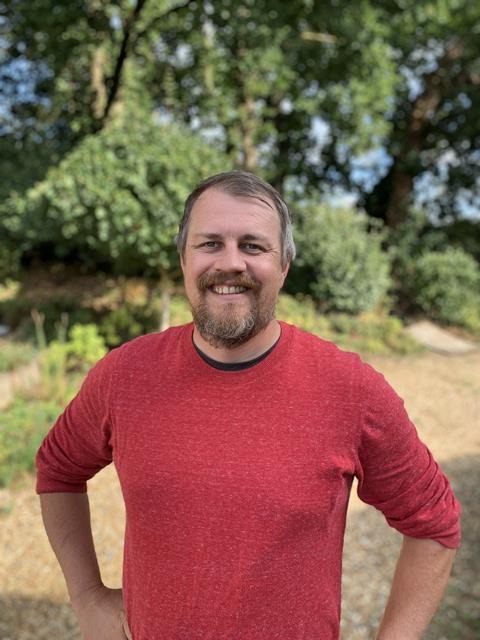 This is a sponsored article, written by Chris Clarke, CEO of Cerberus Tech.