The presenter/producer has moved to the UK to join the team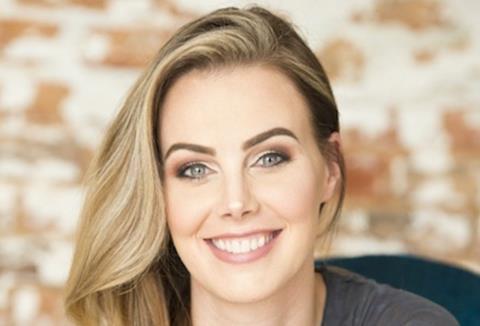 Whisper has hired presenter and producer Elma Smit.
Smit, from South Africa, has moved to the UK to take up the position, will continue in both presenter and producer roles for Whisper's branded content and digital team alongside commercial director Geoff Riding, creative digital lead Joe Bennett and account director Samantha Lockett.
In the past, Smit has worked with the company on a number of freelance projects, including leading a production team embedded with the Springboks during the recent Lions' Tour and delivering an interview with Babalwa Latsha, the first African Women's player to go professional.
She joins Whisper's rugby team, which includes Whisper Cymru managing director Carys Owens, executive producer Matt Roberts, senior producer Harry Allen and former All Blacks captain Sean Fitzpatrick, who sits on Whisper's Advisory Board. Its portfolio includes World Rugby, The Women's Six Nations, The British & Irish Lions, Welsh Rugby Union, Women's Autumn Internationals, and host broadcaster for the Rugby League World Cup.
Smit said: "Working with Whisper over the last few months has already been a great adventure, so this truly feels like I'm coming home. I've been so inspired by the team's ambition and enthusiasm for breaking new ground and remaining at the sharp edge of innovative storytelling. The opportunity to move closer to the action was simply irresistible and I cannot wait to get stuck in & make great content."
Commercial director Riding added: "I'm really pleased to be welcoming Elma to the UK and I'm thrilled she is now a permanent member of the Whisper Team. We've loved working with Elma this summer and she's produced stand out content, giving fans an immersive behind-the-scenes look into life with the current Rugby Union World Champions on the recent Lions' Tour.
"Whisper's rugby expertise is ever growing, as is our drive to create bold and engaging content. We're excited to start working with Elma and to bring her voice and expertise to the ambitious, entertaining programmes we create for our partners."