Over 100,000 viewers tuned in to the live stream.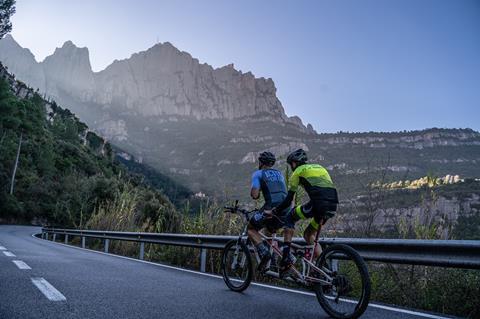 Extreme Athletes Alex Roca and Valenti Sanjuan have live streamed their 700km tandem bike ride delivering the Olympic Torch.
The pair used the TVU Nano Router and TVU PowerPac2 to broadcast their epic journey to Twitch, which as seen by over 100,000 viewers. Sanjuan has made a name for streaming his extreme challenges to his followers on the platform, with Roca - who has cerebral palsy - joining in for several.
The seven-day ride with the torch made use of the Nano Router's upt to 200Mbps of bandwidth, and the PowerPac2 lithium battery's ability to charge through USB-C, D-tab and USB.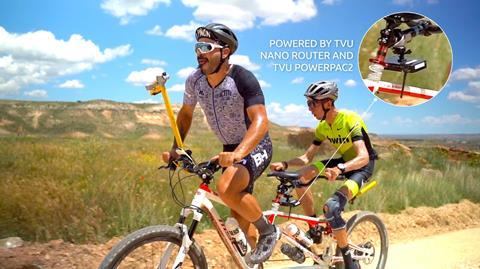 The ride was part of the #StartYourImpossible movement from Toyota, a sponsor of the Tokyo 2020 Olympic Games, promoting inclusion in sports.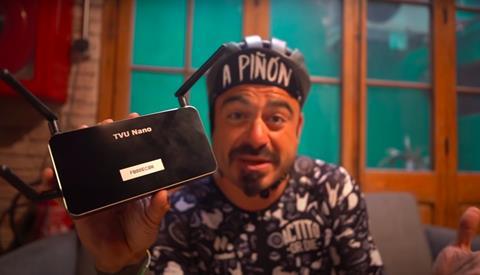 Sanjuan said: "We relied on our TVU Nano Router and PowerPac to keep us online 24/7 through some of the harshest and most remote parts of our trip. We never once lost our stream. Since we were pedaling 100 kilometers a day, it was a huge relief not to have to worry about our connection."
You can see how the ride went below: