Ophir Zardok, sports solutions & business strategy director at LiveU, explains the latest developments in IP bonding and sports broadcasting.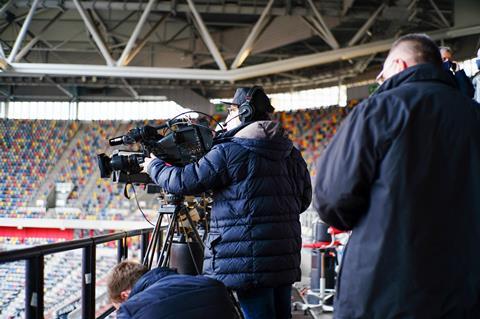 Events of the past year have shown how important sport is for so many people, both taking part and watching. While it was especially badly hit by the pandemic, it has also seen a subsequent level of innovation to bring it back to our screens that's largely unmatched across the industry: we have entered a new era of sports broadcasting.
We recently hosted a webinar looking at the sports market, specifically, of course, about IP bonding and the role it's playing now and will play in the future. It will come as little surprise that there were two key topics that came out on top: remote production and 5G. These have been the talk of the town for some time now and LiveU is extremely active across both and the developing relationship between the two.
Accompanying LiveU's growth across the sports market has been the rise of remote production. Even before it was really called remote production, we saw our technology being used in this way because of its fundamental IP basis. We have worked with production companies and sports broadcasters on multiple projects and have come to understand a wide range of remote production scenarios and therefore requirements moving forward. The last year has seen significant growth in its use.
Last autumn, following the launch of LiveU's next-gen, multi-camera LU800 unit in June, the Cartier Queen's Cup 2020 Polo Tournament was the first multi-camera sports production using the production-level field unit and it was done remotely. The event was streamed live to viewers on the Guards TV website and a leading sports channel in Latin America, as well as being sent to The Queen. The event was covered using four cameras with the live feeds streamed in low delay from the UK to the production studio in South Africa.
Polocam.tv has covered the event for many years but for obvious reasons, last year was different and the usual team couldn't fly to the UK. Production partner Live Production Tech worked closely with Polocam.tv on a remote production solution. Senior video producer at Live Production Tech, Keith Farr, explained during the webinar that they sent LiveU units to the UK and also hired some in the country and then allocated camera operators. They set up a studio just outside Durban, SA, with a 200 Mbps line to pull in all the camera feeds. Having tested the LU800 during the early rounds, the multi-camera unit was used for the semi-finals and final. For the semi-finals, there were two side cameras, a centre pitch camera and a camera positioned on a crane. Two LU600 units were also used to provide goal line coverage. The final was a similar setup, with some drone footage too, the aerial footage further enriching the fan experience, increasing the multi-angle coverage.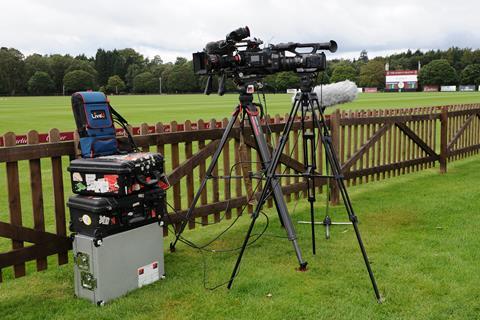 Farr explained, "We also had a team in India to which we sent an SRT feed (the open source Secure Reliable Transport Protocol) who then updated the CSV file that was then referenced by our graphics package in real-time. We were also able to share our content with those in Argentina who were doing a live edit. We integrated that into our workflow. Via SRT, we were also able to send a feed directly to the umpires on the sidelines so they could see the replays immediately."
He added there was a crew of only six on the ground whereas that would have been closer to 20 without remote production. There were just three people in the South African production team. There is an additional important point he made, "We mustn't forget the human element. You can have as many cameras as you like but if you don't have the right people operating them then you aren't in the game. The camera has to be used properly to get the right image and the right camera for the job. As a production company, we have to tell the story and the images need to speak to that. That's what LiveU facilitates. And it's so easy for camera people to use. There's a paradigm shift happening in terms of equipment that you actually need."
So what's the latest with 5G in this space? To maximise the possibilities for our customers, we've been doing a lot of work behind the scenes to understand and leverage the full range of possibilities facilitated by 5G and how it will disrupt the market.
We've been extensively engaged in the ongoing development and deployment of 5G around the world for over four years now. We've carried out successful commercial trials with leading cellular providers, including AT&T, T-Mobile, NTT Docomo, Vodafone with Sky Italia and Korea Telecom (KT). We've also worked with Sky Deutschland/Telefonica on a test using our LU-Smart smartphone technology to stream a handball match and also a second trial with a 2. Bundesliga match using the LU800 with the Vodafone network for next-gen sports production.
The Sky Deutschland football test took place around a 2 Bundesliga match between Fortuna Düsseldorf and VSL Osnabrück at the Merkur Spiel Arena in Düsseldorf. This trialled wireless 5G transmissions with multiple cameras to demonstrate the powerful possibilities for engaging live sports provided by the integrated workflow. The test also highlighted 5G network slicing capabilities, providing guaranteed bandwidth.
It showed the reliability and mobility of LiveU's wireless technology for major sports, allowing camera operators to take a more innovative approach to increase fan engagement with greater dynamism and a faster set up time than using traditional methods. An LU800 was deployed for the trial, alongside two LU-Smart-equipped smartphones. Cloud services were used to cut the football match together.
An earlier trial involved a handball match and it was the first 5G multi-cam sports broadcast produced by Sky Deutschland using LU-Smart smartphone kits. The live production took place at the Flens-Arena in Flensburg, Germany, where Telefónica installed a dedicated 5G network to live stream a first-league handball game. Sky was able to capture the live action on the handball court and simultaneously transmit the live feed. The German TV broadcaster deployed 12 smartphones equipped with LiveU's proprietary software for real-time encoding and upstreaming to cover multiple camera angles. Leveraging Telefónica's high-performing 5G network on the production site, the video data was transmitted with maximum speed and bitrates.
Alessandro Reitano, SVP sports production at Sky Deutschland, explains, "We always like to be at the cutting edge of technology. We did this production for our OTT customers in parallel to our linear broadcast. What you are doing with a traditional, legacy broadcast is approaching an event the same way that you always do: you know your positioning; how to direct it; where the cameras should be. When you are working with smartphones, you can cover the match in a different way, giving the viewers more of an impression of the action as it takes them closer to it and this is something that means, despite some limitations with smartphones, you are telling a new story. We could only do this with massive support from LiveU."
Reitano adds, "We were very impressed with the reliability across both these tests and the possibilities that 5G, and remote production too, open up. The question now is how we combine this with our current traditional way of working and understanding what the future holds. There is clearly a lot more to come."
We are only at the tip of the iceberg in terms of what can be achieved with IP bonding, remote production and 5G. As sports coverage continues to return to our screen, the level of innovation is set to grow.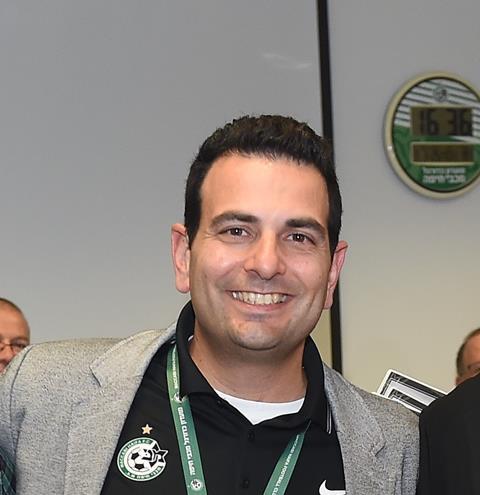 Ophir Zardok is sports solutions & business strategy director at LiveU.