A powerful speaker session encouraging diversity and inclusion in the sector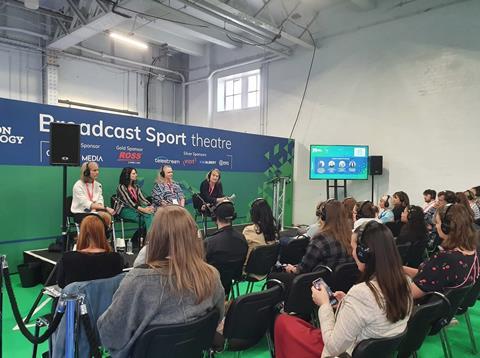 Senior female executives have stressed that the leadership of the 'male dominated' sports production industry needs to become much more diverse and inclusive to attract more women to work in the sector.
The Women in Sports Production session at the Media Production Show was chaired by Sarah Butler, director of global communications at Stats Perform and founder of Sports Business Connected, which is dedicated to encouraging and supporting women working in the sports sector.
IMG Productions' VP, business development director Jo Ormston, said that the culture of the male dominated sports production industry "needs to change from above – it is very important to have women in senior management and across the board – that is the only way we can change the culture."
Amanda Lawson, the co-founder of Hang Loose Media Group, agreed that diversity would only be achieved if more women were in senior positions in the sports industry. "If decision makers are not diverse and inclusive it doesn't filter down."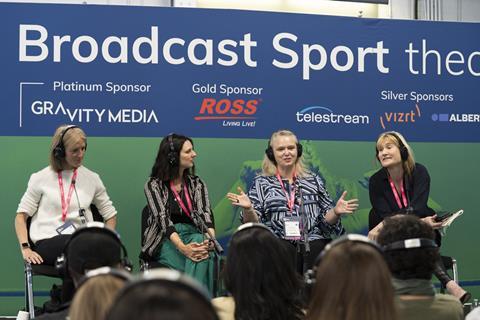 Charlie Copsey, producer and founder of CopC Productions, noted that many women worked in areas such as production management but said that there "are so many spaces for women to be producers and directors."
The panellists said one problem is that many women will not put themselves forward for roles for which they are often more qualified than men. Ormston spoke of the importance of HR departments writing job descriptions that are inclusive and accurate, and that don't make jobs sound seem like they need more experience than they really do. "Writing job descriptions is important – you can write things with different language and it will open it up…Sometimes a job description is poles apart from what it means."
Lawson said that sometimes it can be a massive advantage to be a woman in an industry that is male dominated: "You offer a different approach and opinion."
Lawson also stressed the importance of mentors to women looking to progress in the industry, saying that many senior leaders are happy to share their experience and to offer advice if asked.