Broadcast Sport podcast for International Women's Day with Champions League director Gemma Knight (BT Sport) and Bethan Evans at Whisper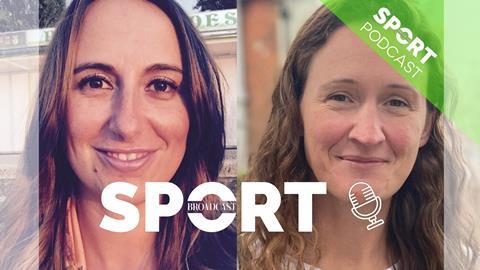 This Broadcast Sport special IWD 2022 podcast is with Gemma Knight, sports director at BT Sport (pictured above left) and Bethan Evans, head of broadcast operations at Whisper (pictured above right).
They talk about their background and how they got to where they are today, as well as how to encourage better gender representation and diversity in sports production and sports broadcast, to mark International Women's Day 2022.
Knight and Evans also offer advice to young women who might want to pursue a career in sports production and broadcast.