It has partnered with Global Academy to offer work placements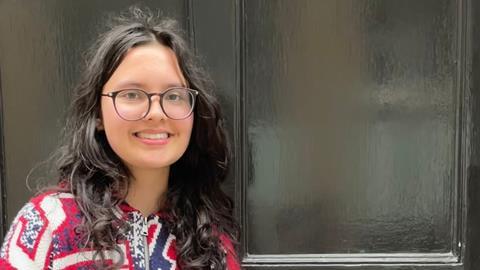 Shoot The Company has partnered with Global Academy to offer eight work placements for the latter's students.
Global Academy, based in West London, specialises in Year 10 - Year 13 students and prepares young people from all backgrounds for a career in the creative media industry. Eight of its students will be awarded a four-week course consisting of first-hand experience, taking ownership on projects and opportunities otherwise unavailable to them.
Shoot The Company managing director Sara Butler has also been invited to sit on the Global Academy board.
This announcement comes shortly after Shoot's £15K for 15 campaign, which saw Amber Akaunu awarded a £15k budget for her winning film pitch in celebration of Shoot the Company's 15th anniversary.
Anousha Gledhill is the first of the Global Academy students to experience life at Shoot the Company, and said: "I was attracted to this opportunity to deepen my understanding of the film industry and gain hands-on experience of branded content.
"So far, in just two days work in the office, I've contributed to several live projects by conducting research, attended creative brainstorming meetings, boosted my network and had the chance to pick the brains of different members of the team with a variety of roles - from production to the Managing Director. I'm so excited to be getting a first-hand view of the day-to-day running's of an award-winning company and be trusted to get involved (and not by making cups of tea!)."
Butler said: "Not only are we passionate about offering opportunities to students interested in learning about our industry, but we're passionate in understand and learning from them too. Being in the position to open our doors and offer our day-to-day insight as part of the Global Academy is an honour for us and something we're proud to take part in. There is clearly an abundance of incredible talent hungry for a chance in this industry that will bring fresh new ideas into our workspace, so we look forward to seeing them grow into wonderful content creators."
Jonathan Jacob, director of specialism at Global Academy, added: "At Global Academy we offer our students something different to the normal curriculum, to inspire the next generation of creative talent. But nothing beats gaining first-hand experience from the industry. Having Shoot the Company open their doors and offer our eager students the time, care and attention to show them their industry secrets and dealings, has already proved invaluable."