Olympic surf champion Ítalo Ferreira and pro surfer Alex Vilalta will travel the region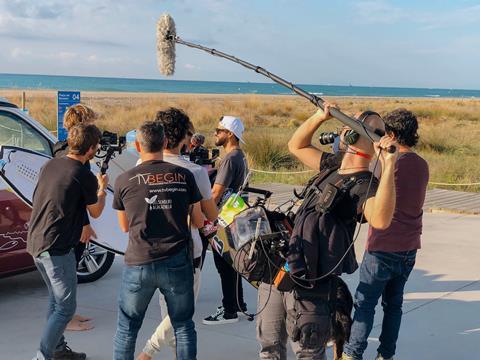 The Surf Channel and Rakuten TV have announced the filming of Barcelona Surf Destination.
The documentary will follow Olrmpic surf champion Ítalo Ferreira and local pro surfer Alex Vilalta as they travel the region, and will air on the Rakuten Stories channel in 2022 as well as on the linear Surf Channel.
Brazilian Ferreira, who has won the 2019 World Surf League as well as becoming the first ever Olympic gold medallist in the sport, will not only look at surfing with Vilalta, but also take viewers through amazing places such as Castelldefels or Malgrat del Mar, presenting their gastronomy, heritage, fascinating characters, as well as sport and adventure with the best surfing, hydro foiling, wakeboarding, and paddle surfing spots.
The pair will also meet a variety of people related to the world of surfing along the way, including actress and model Amaia Salamanca, pro surfer Lucía Martiño and the Valencian surfer and journalist Mireia Martínez.
Barcelona Surf Destination will join the likes of Andrés Iniesta - The Unexpected Hero, BVB 09 – Stories Who We Are, Break Point: A Davis Cup Story, Ride Your Dream, The Secrets of La Roja, The Australian Dream, Inside Killian Jornet, Sadio Mané - Made in Senegal, Serge Ibaka - Anything is Possible, The Giants, SEVE and upcoming Ona Carbonell: Starting Over and Champions on the Rakuten Stories channel.