The short film sees Tyldesley team up with the social media platform to position it as the home of football conversation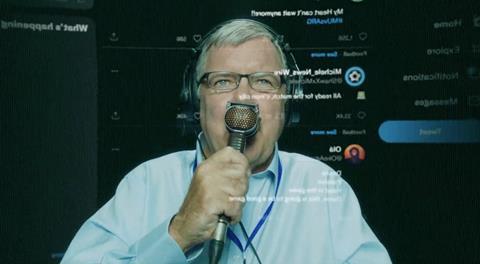 Twitter has created a short promo film featuring commentator Clive Tyldesley, which sees him commentating about the value of sports-focused tweets.
The social media giant says: "Football is at the heart of Twitter. It's the home of the football conversation, especially this year with two major international tournaments taking place: the Qatar World Cup and the Women's Euros. That's why we created a film that focuses on what makes Twitter special when it comes to football: it's the place where players, coaches, journalists, and football lovers can discuss, read, support, and talk about everything around the game on a level playing field."
According to its stats, 75% of people on Twitter in the UK regularly watch or are interested in football. The platform has seen a 45% increase in global football conversation this year too, and 66% of people say Twitter helps them get closer to big events like the UEFA Women's EURO and the 2022 FIFA World Cup.
The game is about to start and the legendary @CliveTyldesley is in the commentary box.
The fans are ready, and the players are on the pitch.
The whistle blows, and we're underway.
Twitter. Where football lives.https://t.co/cOwGQg0VUq pic.twitter.com/h32Xgz4N9s

— Twitter Marketing UK (@TwitterMktgUK) May 27, 2022
TV football commentator Clive Tyldesley (@CliveTyldesley) lends his commentary skills to showcase the football conversation on Twitter. Tyldesley has more than 100K followers on Twitter, and says: "Watching football on television is a two-screen experience these days. Everyone's got a platform where they can voice an opinion. Twitter is the go-to platform for most football fans. You can not only interact with friends but with famous people too. The great football debates happen on Twitter, and everybody can join in and have their say.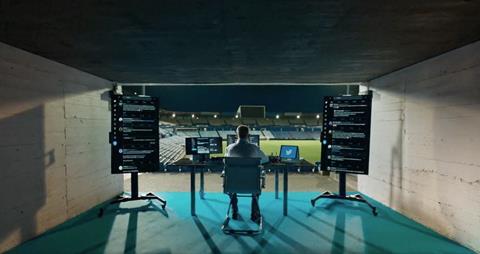 "I may be commentating on a major final to millions, but on Twitter, anyone can become part of the narrative in just a few taps. It's where the biggest football crowds gather to watch and enjoy the greatest matches together."
Twitter worked with advertising agency DAVID Madrid and production company Landia to create the spot, filming in the Zaragoza stadium in Spain.
Full Credits
Twitter Commentator
Agency: DAVID Madrid
Global CCO & Partner: Pancho Cassis
Global COO: Sylvia Panico
Executive Creative Director: Andreì Toledo, Saulo Rocha
Creative Director: Sébastien Rouvière
Copywriter: Luca Trincanto
Art Director: Alex Smissen
Head of production: Alejandro Falduti
Producer: Diego Baltazar Macías, Santiago Lardin
Head of Account: María García Herranz
Group Account Director: Lucila Mengide
Account Supervisor: Adriana González
Client: Twitter
Lead Content Strategy EMEA: Gordon MacMillan
EMEA Business Marketing Director: Carlos Cantu
Head of Marketing, MENA: Carla Maalouli
Art Director, Dario Memarian
Production company: LANDIA.
Director: Renderpanic
Executive Producer: Nico Cabuche / Marta Martinez
Producer: Leonie Pokutta
Director of Photography: Nauzet Gaspar y Guto Moura
Editor: Luna Martín.
Post Producer: Julián López Coppola.
Post-production Studio: Comppo
Music Company and Publisher: Pickle Music
Music Director: Sebastián Merlín, Alexis Estiz
Composer: Pablo Díez, Sebastián Merlín, Alexis Estiz
Sound Design & Mix: Pickle Music
Executive Producer: Olivia López
Sound mix: La Panadería