TUESDAY: BBC1's The Capture wins the 9pm slot as C4's KitKat challenge performs strongly with younger viewers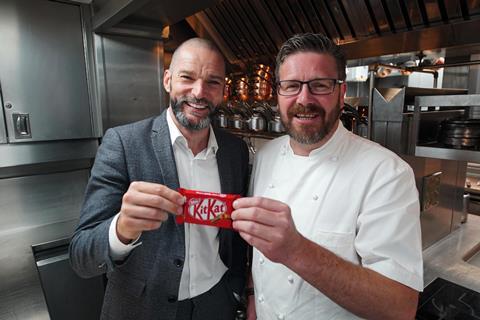 Channel 4's new food format, which opened by challenging some of the country's top chefs to recreate the KitKat, launched comfortably above the 1.4m (8.2%) slot average.
The first in a 4-part run of the Optomen show almost doubled the benchmark share of 25-34 year olds from 12.5% to 23.5% and boosted the 16-24 age range from 12.5% to 21.5.%.
One of C4's top original series launches this year, Snackmasters couldn't quite match the 2m (13.8%) that tuned into the opener of Sink or Swim in a 9.30pm slot in August, straight after the launch episode of The Great British Bake Off.
This week's GBBO - dessert week - sweetened the fancy of 5.5m (26.6%) from 8pm.
The Tuesday 9pm top slot was once again taken by BBC1 drama The Capture. The fifth episode of the Heyday TV/NBCUniversal International Studios drama brought in 3.6m (19%) - up on the slot's 3.1m (16.7%) average.
Narrowly ahead of C4's Snackmasters was a repeat of ITV's Long Lost Family, which attracted a round 2m (11%) according to Barb data from overnights.tv
At its midway point, Boundless' six-parter Love In The Countryside drew 1.2m (6.2%) as sheepdog trainer Katy welcome three suitors into her remote Cumbrian home in the hope of finding love. Viewed by a gender split of 60% female to 40% male, the episode was a tad down on the 1.3m (7%) slot average.
Channel 5's Inside the Tower of London hit the 1m mark (5.1%) and finished bang on the slot average, as Tracy Boorman explored the background to the execution of Lady Jane Grey.