MONDAY: Controversial royal doc outperforms rivals as I'm A Celebrity remains off-air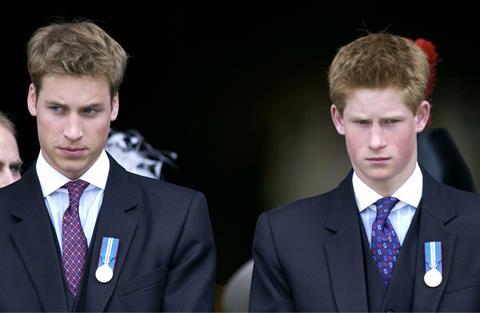 The Princes and The Press (BBC2) 9pm-10pm
1.7m (11.7%)
The controversial BBC current affairs doc put in a slot-winning performance after growing its audience from the opener's 1.4m (8.3%).
Across its two eps it informed an average of 1.6m (9.8%), well ahead of the 1.1m (6.3%) slot average and the 830,000 (5.4%) who tuned in for five-parter Blair & Brown: The New Labour Revolution, which was made available as a boxset, in the same slot in October.
The Princes and The Press narrowly defeated the sixth and final part of BBC1's The Outlaws (1.7m (11.6%), which was in line with the 1.8m (11.7%) series average.
The show, which was made available as a boxset, was no match for the 2.7m (15.6%) slot average, according to Barb data provided by overnights.tv.
In the absence of I'm A Celebrity due to the storms, ITV aired a repeat of DNA Journey to 1.5m (10.4%), ahead of the second part of Channel 4's Guy's Garage (1.3m / 8.6%). It edged up from the opener's 1m (5.9%). Channel 5's Casualty 24/7 also secured 1.3m (8.5%).